As you need a great travel companion, you also need a great suitcase or backpack. Well, which side are you leaning on? Frankly speaking, I prefer a backpack. For starters, it is greatly comfortable, easy to carry, and advantageous in flights. Especially for airlines with a budget, where you need to constantly check the weight of your luggage. Why backpacks are a favorable option? Because most backpacks are a bit sturdy, can fit underneath your seat easily, and are lighter to carry than the suitcase. The added advantage is wherever you are traveling, you can easily take your backpack as your travel pack whether on hiking or on a beach, or city tour, bag pack comes in handy.
Let us look at some options where these backpacks will support you on all your trips:
1.Caraa Cloud Stratus Backpack
It is very light, as it weighs almost only one pound. It is perfect for minimalists who tend to take only the important items, rather than if items. Made up of Italian Nylon, which is very light and the most important point resistant to water. It has a lot of features like interior pockets, bottles, passport pockets, laptop compartment, and even an umbrella space.
2.Pacsafe Sling safe LX300 Anti-theft Backpack
When you are traveling the most important thing you need to consider is your safety, as well as the safety of your things. Important documents like passports, money, and cards should be kept safe and secure. We have this anti-theft backpack made up of lightweight fabric and hidden Exo mesh, which will keep it safe from hacking and slashing. A good choice, especially when you need to be cautious.
3. Fjallraven Water-resistant Re-Kanken Backpack
Sometimes when you are traveling, along with comfort all you need is pop of color to brighten your day as well as your trip. Moreover, to us sustainability lovers, this backpack is made up of recycled plastic bottles and also colored with spin dye technology that uses less amount of water, energy and chemicals. It has interior and exterior zip pockets, laptop sleeves and looks quite splendid with your outfit.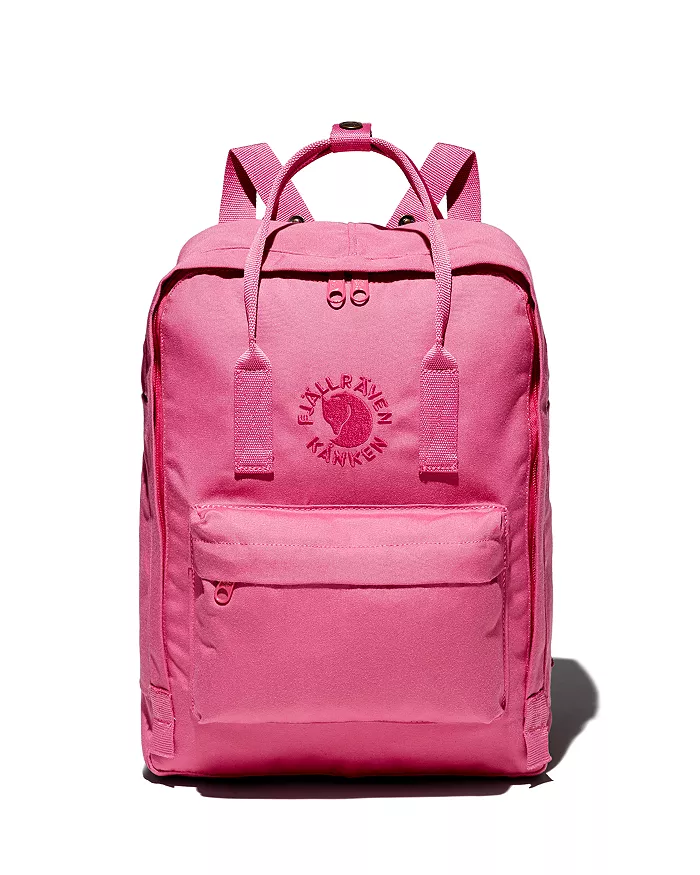 4.Le pliage Backpack
This is your classic backpack. It is foldable and you can tuck it nicely in your bag when not in use. It comes in different colors with durable nylon, it has adjustable pockets and interior pockets. The leather adds an extra touch.
5. Matt & Nat Brave Vegan Leather Backpack
This backpack lining is made up of nylon that is eco-friendly as it is made up of recycled water bottles. It has various adjustable straps, compartments for phones, water bottles, and laptops,and more colors apart from this. It looks cool with a formal outfit and can be used as a day bag.
So, here was a list of some functional, stylish, and simple backpacks that you need to add to your collection. Instead of rolling my way through airport,I prefer striding swiftly in terminals. So, take your favorite backpack, and let's start exploring new places.