The Fashion girls of the world have been borrowing styles from men's wear more than once. So this time they have borrowed a plaid blazer and it is an "it" in the fashion world. And you can wear it on any occasion.
Let us look at how we can pair it in different ways
1. Paired with an Oversized shirt along with Skinny Jeans
An oversized plaid blazer looks great and trendy when you button it up. The jeans should be skinny and slim fit. You can wear it with any kind of shirt. And also, with your favorite pair of booties. This fall glamour yourself with some different and unique looks.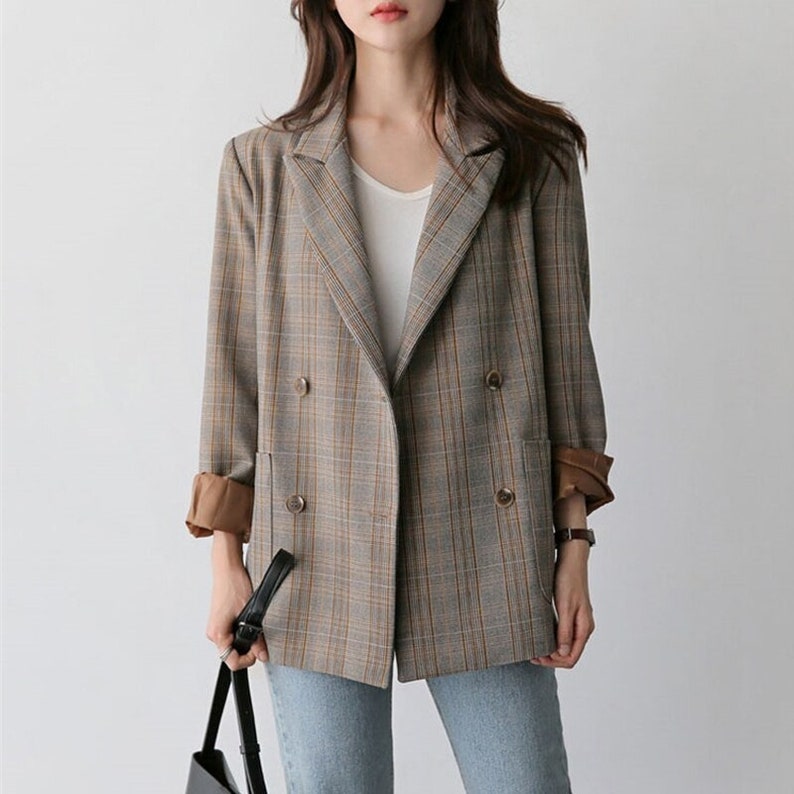 2. Pair it with under a sweater
As there are times when it is still cooler, a nice warm and cozy sweater under a plaid blazer looks quite good enough. If your blazer is plain going for a colorful sweater, but if you have a blazer that is more colorful go for a white sweater, which will provide you a professional look, giving an edge to a personality.
3.With a Black heel and a black top
To take the blazer to a trendier occasion or just to casually stroll down the street, pair it with a black shirt and your favorite high heels. Along with slim fit ripped jeans. It will provide a lovely look. If it is a formal occasion then it will go with trousers.
 4.With a skirt and a simple t-shirt
So, pick out your favorite skirts and let's start the fun. It gives you quite a chic look if you pair your favorite plaid blazer with a t-shirt and booties. And the blazer needs to oversized so that hem reaches the skirt bottom. Get a fashionable school girl look with this attire.
5.A power suit
It is the perfect plaid pair. Use a crisp shirt if you are going to the office, if not pair it with a white t-shirt, and a belt. If you are going for a night out use a pair of heels. If not go for flats, oxfords, or mules and rock that chic look.
6.With a plaid blazer skirt
Look your great self by pairing your blazer with a matching skirt and a plain t-shirt looks chic and trendy works casually as well as formally enhancing your personality.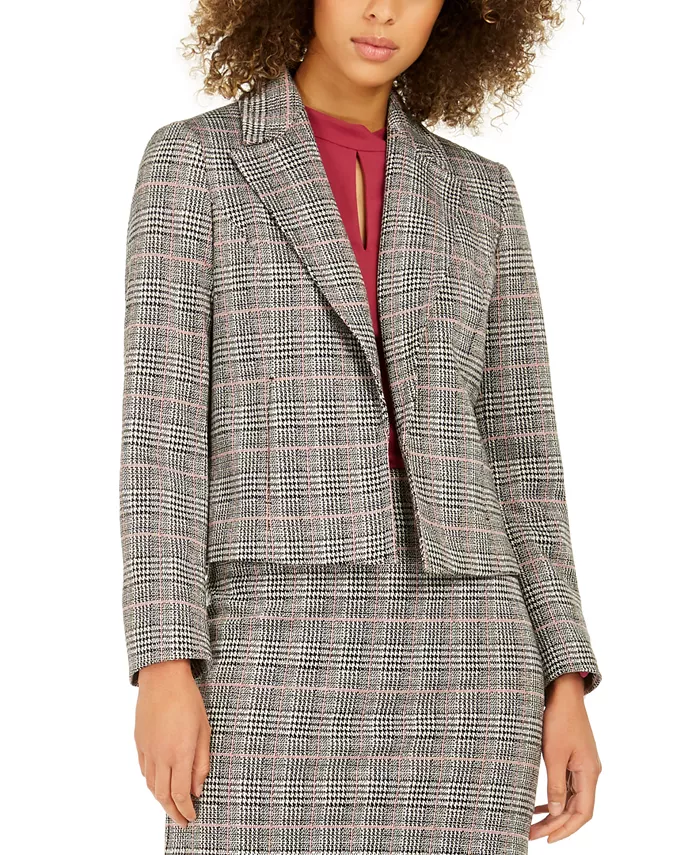 The plaid style looks great with anything skirts, suits, trousers, or jeans. Pair it with a graphic t-shirt' and a neck scarf, with denim shorts and a plain t-shirt, with long earrings on the power suit, with simple skirts. You are going to look great in a plaid suit.