Faux fur is one of the biggest trends this season and for good reason, it's luxurious and glamourous. It can be found integrated into so many clothing items right now and even in separate pieces! So why not give it a chance and add it to your winter wardrobe!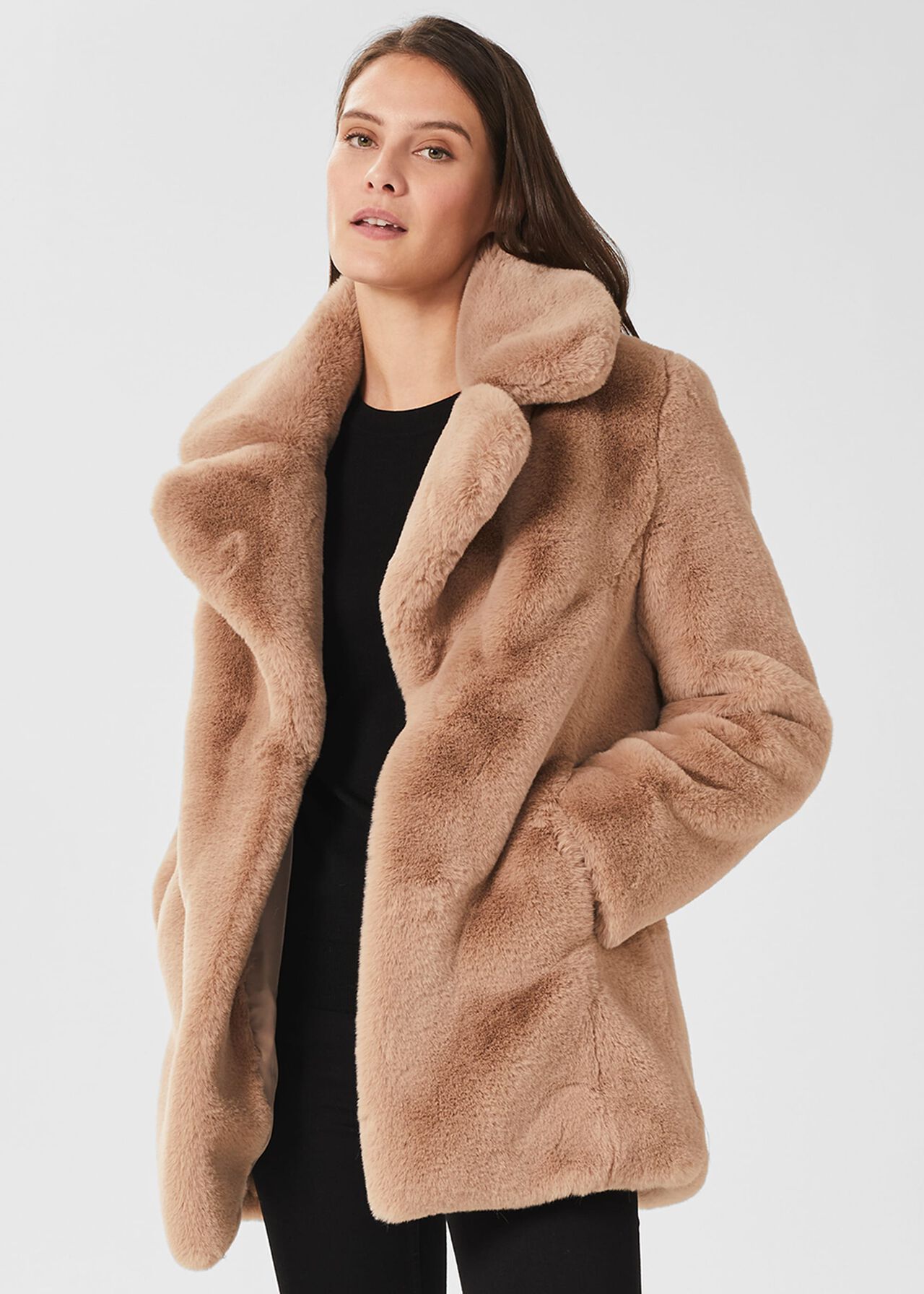 1. The faux fur coat
One of the most glamourous pieces over the years has always been the faux fur coat. If in the past it was worn by the noble class and by the big Hollywood stars and it was made out of natural fur, nowadays designers are more friendly with the animals and environment and they use faux fur in their creations. This has made the faux fur coat a very accessible piece of clothing that can be worn by anyone.
There is quite a variety of faux fur coats from short ones to medium length and even long and fancy ones. You can choose which one you want. But if you want a coat that is easy to wear on a daily basis, then it is best to go for a short version. This way you will be able to wear it with anything you want. As for its color, try and go for a brown shade or a light beige for a plus of glam.
2. The fancy faux fur collar
If you aren't into fur coats or you don't know how or where to wear them, but you would like to have an item made out of faux fur to complete your look, then you can always choose a faux fur collar. This accessory will be perfect for you especially if you like wearing well-tailored and structured coats. Add a fur collar on one of your shoulders or cover the lapels of your coat and you will have quite a luxurious final look. If you want to keep the classy vibe, then it is best to go for a faux fur collar in a color that resembles natural fur, so shades of dark brown are preferred. You can also choose a light beige or white-collar which will look especially good with a beige coat.
3. The faux fur hat
Not as popular as it was in the past, the faux fur hat is a statement piece right now. It can't be worn by anyone, you need to be very confident to wear this type of hat. It is best to wear it combined with a faux fur coat for a glamorous look, especially during cold winter days, because besides being a super fashionable item, this hat will also keep you warm. It comes in a wide variety of colors, but the best choice would be a white faux fur hat.