Even though in winter we are accustomed to wearing thick clothes and being covered by many layers of clothing, this does not mean that we cannot wear accessories this season. During this period there are some pieces that should not be missing from the wardrobe! Add them to your wardrobe and get ready for a super fashionable and fancy winter season. Here are five of them: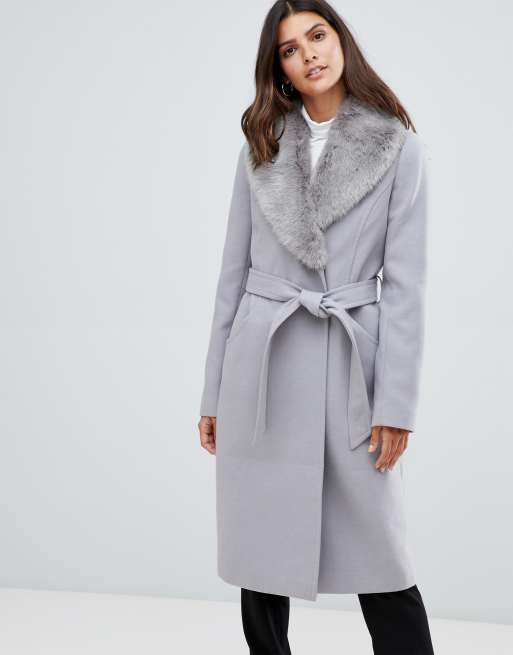 1. The fur collar
An extremely elegant accessory, the fur collar is an accessory that should not be missing from any woman's wardrobe. Whether you opt for natural or artificial fur, this statement piece will make a simple classic coat into an extremely glamorous one. For more elegance, you can wear it even on one side, not just around the neck. When choosing it, remember that a fur collar in brown shades will be more versatile and more feminine compared to a black or gray collar.
2. The hat
Those who say hats can only be worn in the summer are utterly mistaken! A woolen hat is a chic accessory for a winter outfit. In addition, it is also very useful if it is raining or snowing and you lack an umbrella! Keep in mind, however, that a hat only goes to a coat, not a thick jacket or a parka!
3. Leather gloves
Another classic and perfect winter piece is the leather gloves. There are different colors and models in stores, they protect and keep our hands warm from the cold outside. In addition, the advantage of leather gloves, besides being very chic, is that they do not get wet from the snow!
4. Wool scarf
One of the most accessible and versatile accessories specific to the cold season is the wool scarf. It can be worn on both coats and jackets and is perfect for cold winter days. You can find them with different designs, in one color or more, with patterns, as well as in different sizes.
5. The cap/ beanie
This essential accessory must always be found in your wardrobe, as it is the perfect accessory for winter. Everyone wears it and loves it because it is by far the most comfortable and warmest accessory, alongside the scarf. You can find it in shops in all colors, sizes and textures!
With these essential accessories, it will be easier for you to endure the bitter cold of the winter season! And your outfits will be very fashionable which will make you feel powerful and feminine at the same time.