Each piece of jewelry that you put into yourself adds modesty and elegance to your entire look. Knowing the right jewelry accessory with your outfit is essential to maintain the elegance in your fashion statement. But with all the choices you can pick up from your jewelry box, bracelets are being overlooked!
Bracelets are not that popular compared to other jewelry accessories. Yet a bracelet can make your hand more seductive and slim! Nonetheless, it is the feeling of self-contentment that makes the bracelets worth wearing. Furthermore, jewelry is so versatile in nature that you can easily style it up with any outfit!
In addition, we will let you see some of the best designer bracelets that you can vouch for today!
Buckle Bracelet with 18K Yellow Gold
David Yurman`s buckle bracelet has the look of a twisted rope. It`s because his artistic signature, Cable, began when he hand-twisted bracelets.
This specific piece features a sterling silver linked rope design with 18-karat yellow gold. It`s a beautiful piece of jewelry that one case uses daily. It`s neither flashy nor boring, just perfect for everyday fashion.
Versace Medusa-Charm Rolo-Chain Bracelet
Versace is known for creating unique and artistic pieces of jewelry. For example, the Medusa-Charm Rolo-Chain Bracelet features different design patterns in the chain and has the signature Greca detailing.
Tory Burch Kira Cuff Bracelet
This Kira Cuff bracelet features a navy and silver-tone, simplistic design and Tory Burch`s monogram. Its material is brass and is perfect to wear with silver bracelets.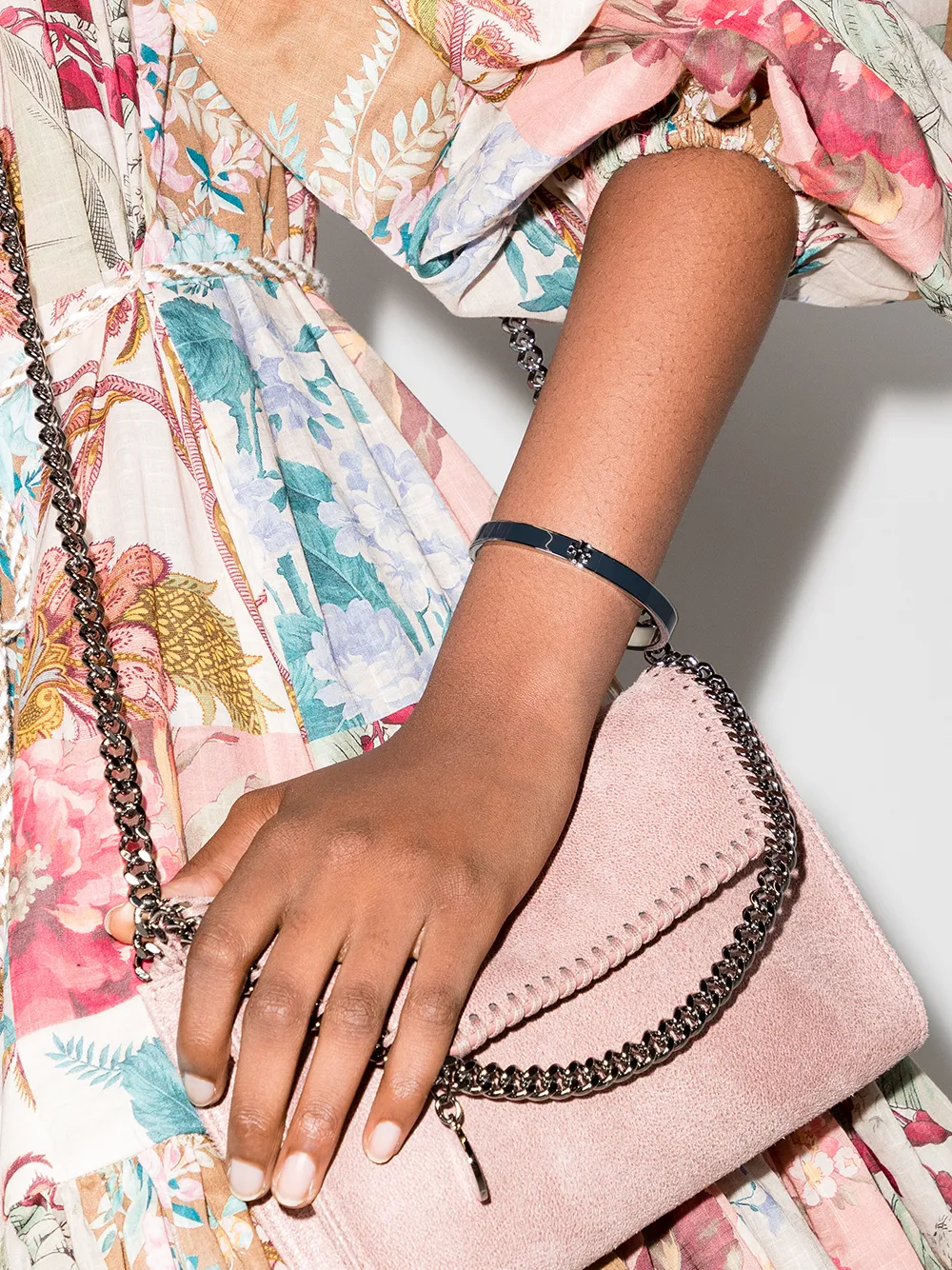 Chopard Happy Hearts Bangle Bracelet
One of the most ethereal designs you can ever see is this Chopard Happy Hearts Bangle Bracelet featuring a round brilliant diamond with Tahitian Mother of Pearl. It`s an exquisite design that can give a lovely touch to your looks.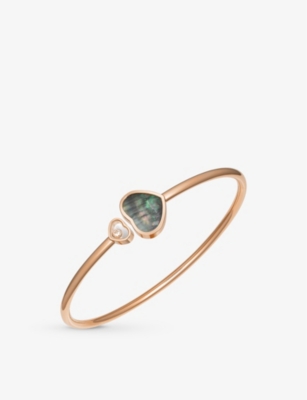 Rose Gold Rainbow Sapphire and Diamond Line Bracelet
Invest in a bracelet full of colors. Delight with the stunning jewels on each circular piece. This 18ct Rose Gold Rainbow Sapphire and Diamond Line Bracelet feature bright and beautiful hues of different colors.
Chaumet Bee My Love Brilliant-Cut Diamond Bracelet
This Chaumet bracelet is crafted for elegance and features a honeycomb design with precise cut and half pavé diamonds. The diamond and rose gold blend well together to create genuine brilliance.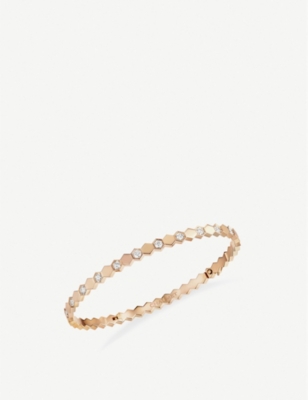 Gucci's 18-Karat White Gold Diamond and Aquamarine Bracelet
At first glance, you might think that this is a simple Gucci bracelet with a big pendant. However, its pendant is a lion`s head with diamonds. Though not entirely visible, it has a smooth and sneaky design to incorporate the inspiration of wildlife.
Appreciate the meaning behind the knotted bracelet with an open brass bangle. The irony of this art is genius and fitting for an elegant woman. A knotted bracelet can have several meanings, e.g., a woman tied around the past but open for change. You can appreciate this jewelry in so many forms!
These designer bracelets are a masterpiece on their own. You can wear them as is or with other bracelets to create a personalized look on your wrists. Enjoy the luxury of looking at these gorgeous pieces of jewelry and appreciate the craftsmanship they came with.