Shapewear may improve your overall appearance and boost your confidence, whether it's for a party, wedding, or any other professional setting. Wearing plus size shapewear has a lot of advantages because it helps to contour the body, which is very useful when you're trying to look your best before a big event. Furthermore, it is always necessary to look well in order to make a favorable impression in society.
Let's see some of the best shapewear-
For those days when you genuinely want to be tucked in and wear a backless dress at your unique wedding. This low-back bodysuit will help you to give an extra-firm fit, tone, and tighten your waist and also smoothes your thighs
Advantages:-
Get slender, attractive, and confident legs as a result of this treatment.
It comes with a Double panel control compression which will allow you to firm up your midsection.
Target sculpt your inner hips, thighs, waistline, and back.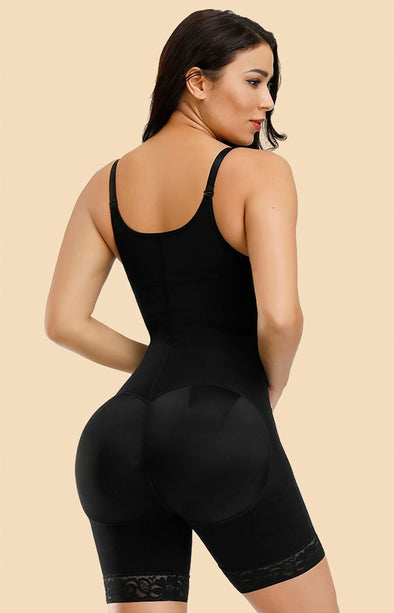 This piece of shapewear is made with a very soft and comfortable fabric. This has a very subtle but effective compression and will efficiently smoothen your waist, tummy, and buttocks.
Advantages:-
Reduces and molds the body
Specialized fabric that raises the buttocks
Dropping glue significantly reduces edge rolling
Three layers of abdomen design will increase stomach contraction
Crotch zipper is helpful for going to the toilet
This Shapellx Overbust Postpartum Recovery Slimming Body Shaper will give you a smooth silhouette and keep everything in place. Be more self-assured and flaunt your lovely shape.
Advantages:-
Super elastic fabric used in the bust section. It can fit in any size and has an unpadded design for comfortable wearing
3 rows of hooks closure which can be easily adjusted freely for having better control
Crotchless design is convenient, allowing you to go to the bathroom.
The PowerConceal™ Lycra Cami Seamless Bodysuit was precisely created to be luxurious and comfy while also minimizing or enhancing the chest and tummy. We only utilize the finest microfiber premium nylon yarns and Lycra fiber that has been precisely developed.
Advantages:-
Subtle control shaping bodysuit along with all-around smoothing
Helps to firm up your hips, tummy, thighs as well as rear.
Lifts up the breast & buttocks
Smoothes torso, thighs, and hips
Good elasticity and accentuate the S curve
Hook and eye crotch for simple toilet accessibility
Having a perfect body shaper for a wedding will help you feel special and confident. It's a type of body shaper that helps to slim the thighs, bust, hips, and waist. The ability to achieve a feminine silhouette is one of the essential advantages of wearing Airslim shapewear. You may get the perfect hourglass form while also complementing the outfit with the correct shaper. Shapellx Black Friday Shapewear is on the way, try to save more money on buy gorgeous shapewear bodysuits.