Are you panicking because a formal event is fast approaching? When you ought to attend important and big personal events, it's understandable that you would want to look your best. Looking perfect and being the best version of yourself while wearing a formal dress can make you feel good and boost your self-esteem.
It's challenging to feel good, especially when you didn't have much time to work on your body through exercise. So follow these hacks in wearing your formal dress beautifully:
TIP 1: Wear an Open Bust Tummy Control Shapewear for Low-Cut Dresses
Many dresses tend to be low-cut to reveal your shoulders and sexy collarbones. Low-cut dresses also tend to create a nice balance to avoid looking chunky.
You can wear an open-bust tummy control shapewear to support an upright form and lift your busts. In addition, you can either wear a bra of your choice or nipple pads or tapes.
These are the types of dresses that would work well with an open-bust stomach shaper:
✔ Below-the-knee gowns
✔ Full-length gown
✔ Puff-sleeved Dresses
✔ V-Cut Dresses
✔ Tight-fitting lace dresses with balloon sleeves
TIP 2: An All-in-One Body Shaper will Suit Long Dresses
Almost anybody's shaper would work with long dresses due to their length and style. All-in-one shapewear that will seamlessly cling to your body would be excellent. However, if you intend to wear a strapless gown, shapewear with removable straps would be more appropriate.
Though with an all-in-one body shaper, you won't have to think of wearing underwear, bra, and shorts since it's a one-piece undergarment that protects your body and shapes it to help you flaunt your curves without the hassle.
TIP 3: Plus-Size Women's Shapewear will Give Your Curves Justice
A full-body shapewear for plus size is an easy way to give your curves justice. Not only are you tucking in excess fats and skin, but you're also getting your body the support it needs to fit into any dress.
Avoid the hassle of altering your dress or having to ask someone to zip up your clothing because you don't want your body tightly scooped up inside the dress and show the things you're most insecure about.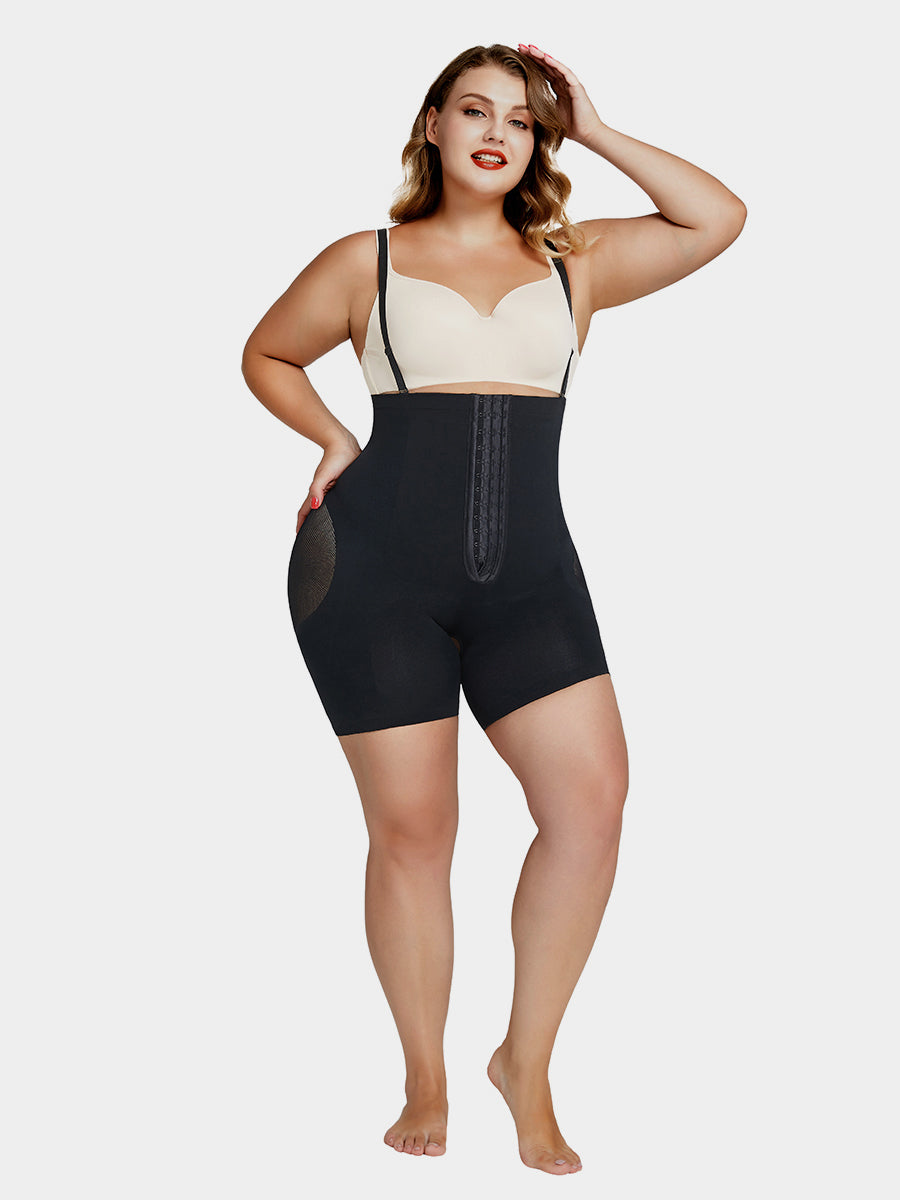 TIP 4: Wear Shaping Shorts Underneath Mini Dresses
Some women find difficulty wearing mini dresses because of the thought of possibly flashing people. Don't let clothing mishaps hold you back and limit your fashion sense. Instead, get shaping shorts that protect your private parts and help in cinching your waist and thighs.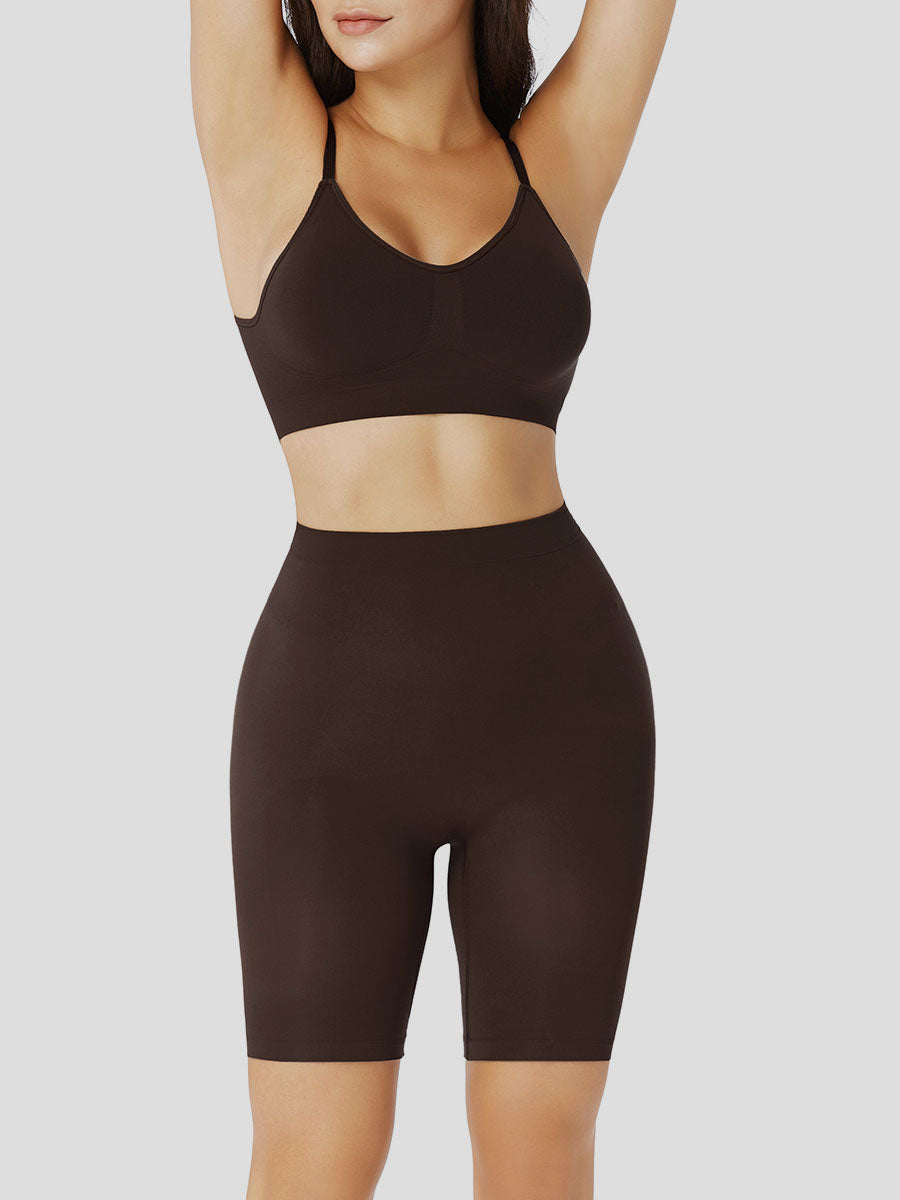 TIP 5: Lace Shapewear Matches a Tight Dress Well
Match your fancy dress with lace shapewear for a sultry and mature look. If you're worried because you have a thin or flimsy gown, lace shapewear with detachable straps and no under bra wire will help you wear any dress you want.
You can alter the straps according to your dress. But, despite the seemingly delicate fabric, don't be fooled because it still has a double shaping panel for tummy control and helps you tuck in a protruding belly.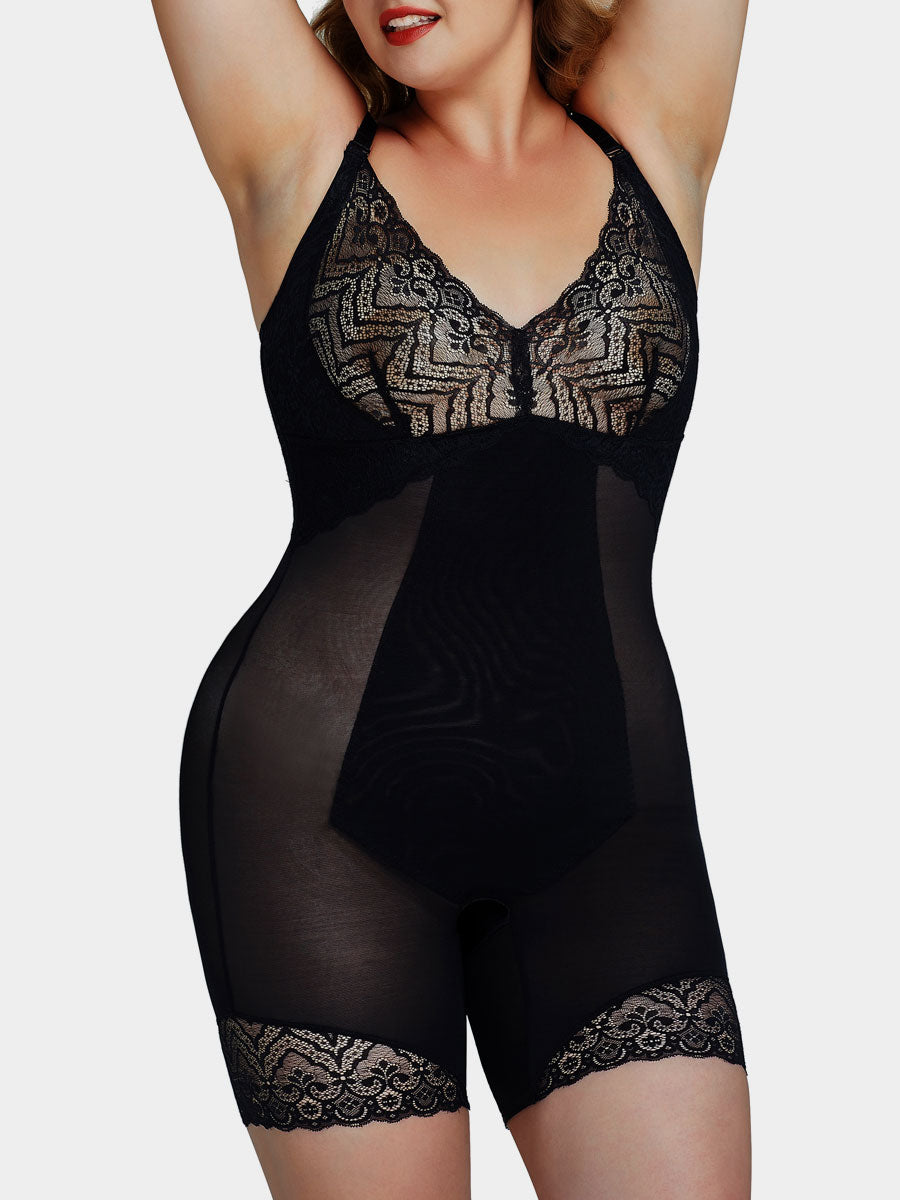 All-in-one body shapers are an excellent investment to help you fit into your formal dresses effortlessly. The best shapewear can help flatten any body fat and roll and keep the body intact so you can have the slimmest possible body without exercise.