If you're looking for the most comfortable pants this spring and even in summer, then you can go for culottes! You can wear them all day long and look stylishly chic and cool. You don't need to be so confused about how this type of pants works; treat it as wide-leg pants. You may also exhaust your culottes by finding the best tops that you can pair with them. To summarize, it is not hard to wear and style culottes, you only need to have better tops to match it. We will be looking at some of the most stylish looks that you can go with your belted culottes! Time to get out of that comfort zone and start journeying to the new world of fashion.
We have found this all-black attire so elegant and pure. With the help of wide-leg pants/belted culottes, a cute black crop top or bra, plus black sandals, this outfit is perfect for casual attire! If you are a fan of black-colored dresses, you should have this outfit as part of your closet collection.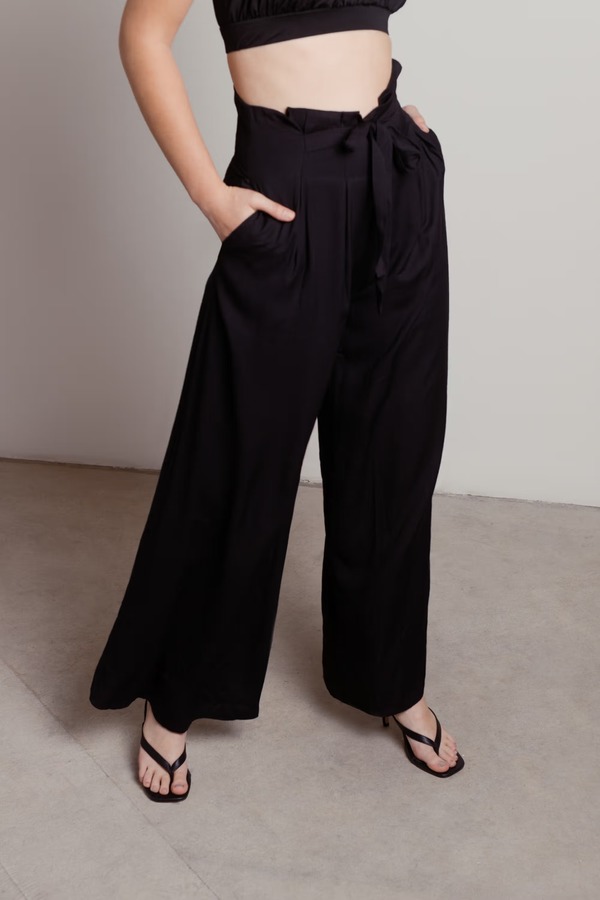 Culottes have many varieties, and you may find this type of pants as short too! You may try this stylish casual get-up with your Davina Faux Leather Culottes, printed shirt, a nice cap, and close sandals. A perfect outfit for strolling and walking at the park or mall.
This Vero Moda Culotte is a short culotte with a high waist design. It will help you get a more refined waistline silhouette,  even with a loose-fitting design. This style is so uncommon, which gives you the urge to try new things out when it comes to your fashion statement. You may pick a sleeveless or crop top to elevate your overall appearance with this culotte short.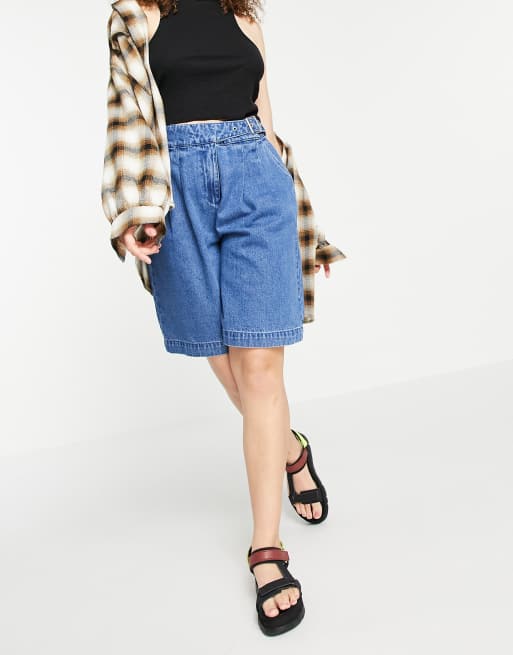 You will never be out of the place with this rugged and casual outfit style. Match with linen belted culottes and a white sleeveless top that complements each other from the color to the class. You can go with a sneaker and add a bit of accessory to enhance your overall look.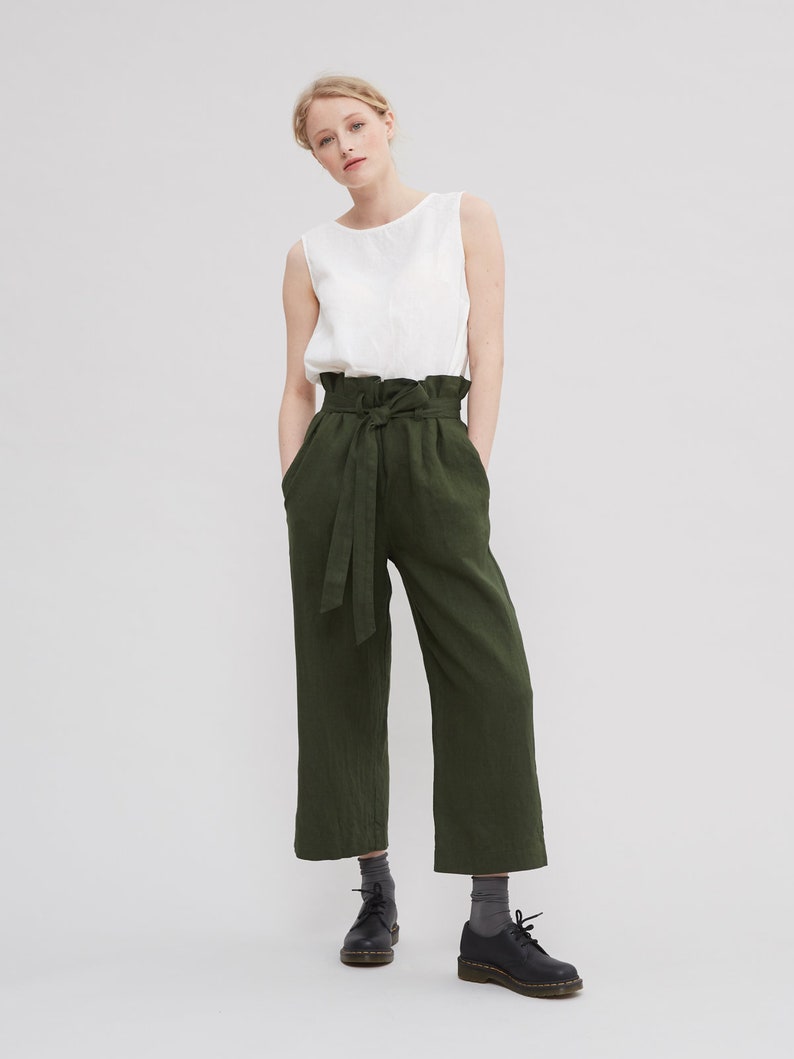 This outfit and style spell out fierceness, boldness, and sophistication. We recommend this style of outfit with a belted green culottes for women who are confident enough and have a strong personality. It also has lots of accessories, making this style so eye-catchy, from the bracelet, handbag, and eyeglass.
A beautiful light blue get-up makes it more appealing and refreshing to the eyes. These blue belted culottes are pair with a lovely cardigan and white tee shirt.  To make it easier, style your culottes in a fashionably chic look by matching the colors and design.
Please don't feel so confused and complex about culottes; there are many ways to wear them with fun. You may try following some of these samples to help you start with your culottes fashion statement.