The eyeliner glue pen is perfect for people who struggle with applying lashes. Application is quick and easy and the best part is, there is no mess! The eyeliner pen has a very precise tip that will save you much-needed time. It also dries quicker than traditional lash adhesives. The glue dries clear and it won't show any mistake that you could make. These pens come in different styles and shapes. Some of them can be both lash adhesive and an eyeliner. They are a handy little tool that will help you with makeup and lash application.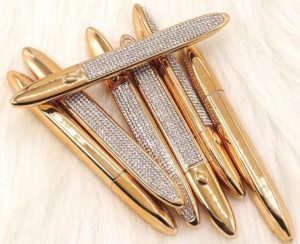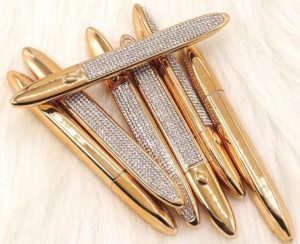 How to properly apply eyeliner glue pen?
After you have chosen your favorite eyeliner glue pen (clear, black, or colored), now it's time for application. Just make sure your eyelids are clean and free from any oil. This is an important step because it will improve the eyeliner's hold. Shake the glue pen about ten times before use to activate the formula and then seal the bottle in time after use. Take the cover off the eyeliner pen and draw a line with your eyeliner glue pen on your upper lash line as you usually do and then wait about five seconds for the glue until it dries. You can apply two coats if you want to be sure that the glue will hold false eyelashes in place. Now just simply adjust the false eyelashes so that their size will fit your eyes. You can trim the lashes if you need to. Also, you can use a tweezer to help you with proper lash application. Apply the false lashes directly at the root of your natural eyelashes and gently press them and hold them for a while. Touch up with a pen if required. The false eyelashes will have to blend with your natural lashes for a clean look. Now you are done. So simple and easy!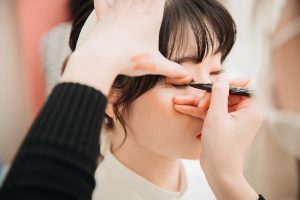 The removal of the glue and false lashes is also quite simple. You can just pull the false lashes with your hand. Gently peel off the lash strip starting at the outer corner and remove the residue of the glue pen with warm water and any oil-based makeup remover with a cotton pad over closed eyelids until they are clean.
Key points to consider:
Make sure to pass the allergy test before using this product on your eyelid to avoid any unwanted reaction.
Don't use cleansing oil to clean your lashes because this will cause them to fall apart. Cleansing oil should be used only for removing eyeliner from your eyelid.
Clean your eyeliner glue pen regularly so that all the makeup residue will be removed. You can achieve this by soaking a cotton pad in micellar water and by gently wiping the tip of the pen. This technique will also stop the glue in your pen from drying out!
Store your pen upside down to keep the fluid running to the tip.