Monochrome outfits have been a trend for many years, and there are many valid reasons why.  They make you appear taller and thinner and are stylish and sophisticated. However, styling with just one color is a bit tricky because your outfit might look plain or blank if you simply wear one color from top to bottom. It may even look a bit awkward. Hence, here is some advice for women on how to style monochrome ensembles like a master stylist or fashionista.
Get Clothing Pieces with Different Textures
Playing with textures is the secret to perfecting a monochrome design. To give your costume depth and character, choose various fabrics like silk, cotton, and denim. Your top can be silk, then your bottoms cotton.
Your attire will appear more fascinating and three-dimensional as a result.
You can pair items like a silk top with leather leggings, a cashmere sweater with a suede skirt, or a wool coat with a cotton dress to create a chic monochromatic look with various textures. The secret is to mix and match textures while maintaining a uniform color scheme. Keep in mind to use a variety of fabric weights and textures to give the overall design depth and character.
Choose Different Shades of One Color
A monochrome suit might look more lively by experimenting with several tones of the same color. To subtly change up your look, you could, for instance, add a cream-colored blazer or ivory shoes to a white ensemble.
An easier way would be to select one color and choose matching clothing pieces that have similar shades so you won`t have to worry about colors clashing.
If you`re still unsure how to do it, you can select a blank canvas like white, gray, or neutral-colored top and bottoms, and add sprinkles of one color only through the accessories.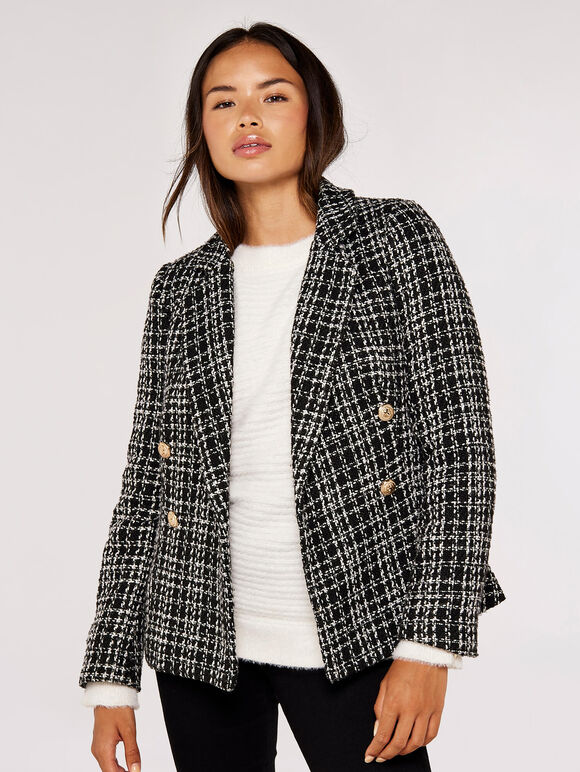 Mix and combine various items to make a monochrome outfit look cohesive. A white jacket, for instance, would look great with white jeans and a white T-shirt. To create a style that is more fascinating, mix and match items that are different shades of the same color.
STYLE & CO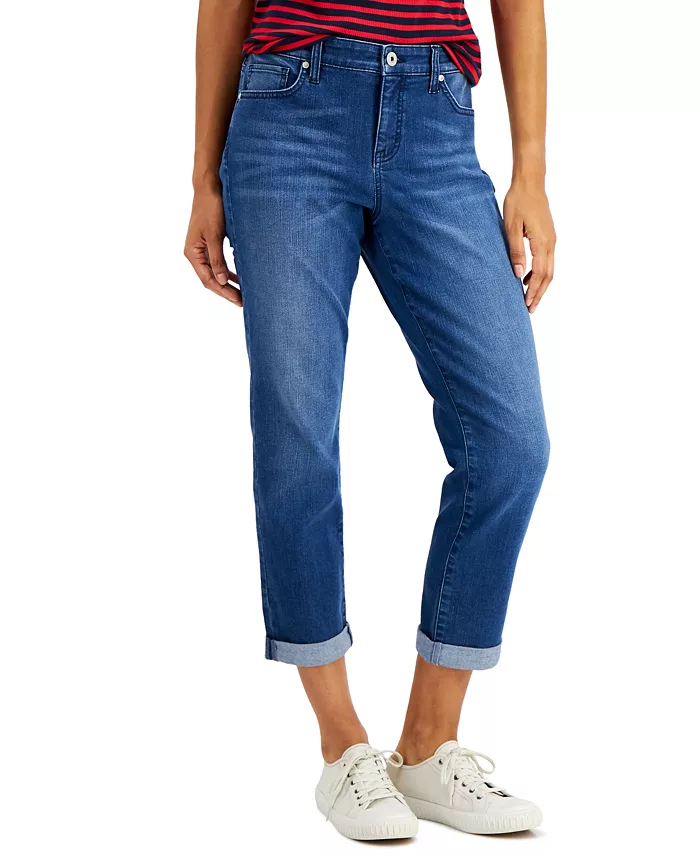 Women's Curvy Girlfriend Jeans, Created for Macy's
Add Dimension to Your Outfit with Layering
Another crucial component of monochrome outfits is layering. To give dimension to your look, add a cardigan, blazer, or scarf. Your attire will look more polished and finished as a result.
If you don`t want to look like a blank canvas, adding dimension through layering is a great way to look stylish without an overpowering look.
JENNI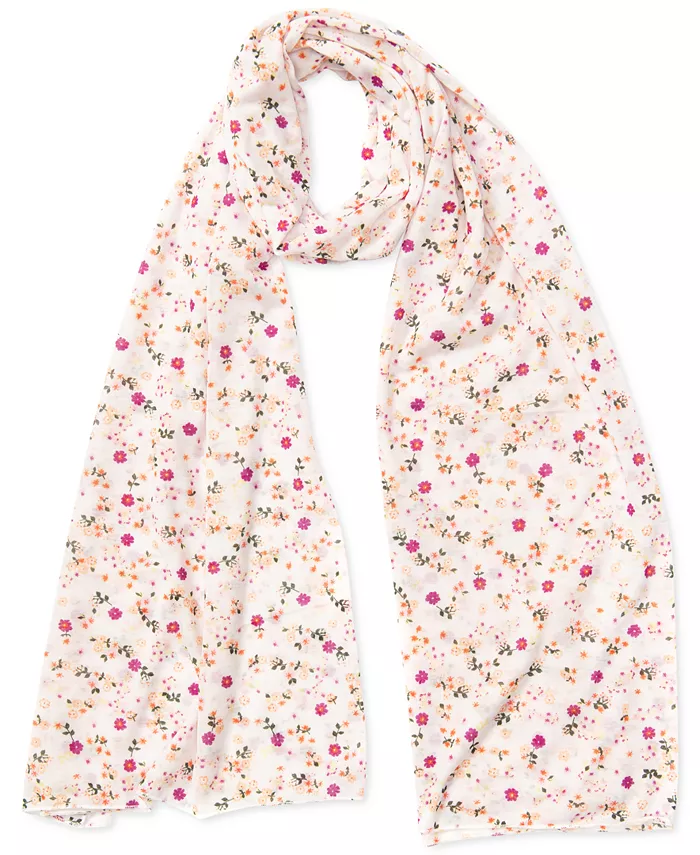 On Repeat Jersey Wrap Scarf, Created for Macy's
Layering is important for a chic and stylish monochromatic outfit because it adds depth and dimension to the look. You can make a look that is coherent and fascinating by layering several textures and materials that belong to the same color family. You can experiment with proportions and produce a more dynamic shape by layering as well. A monochrome ensemble can be created, for instance, by putting a long vest over a midi dress or layering a lightweight shirt under a cropped sweater. To get the perfect effect, you must experiment with various layers and textures.
Accessorize with Neutral Colors
When it comes to monochrome looks, accessories matter. To add variety to an ensemble, add accessories like shoes, belts, and purses. For a refined appearance, accessorize with neutral hues like black, white, or nude.
Always invest in neutral-colored accessories because they`re easy to match with any outfit.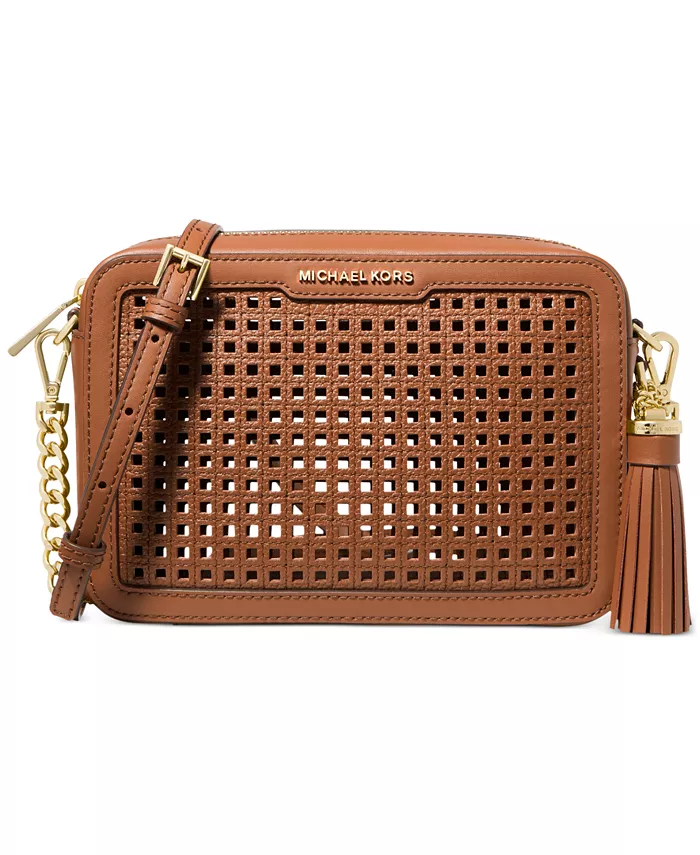 Jet Set Small Leather Camera Bag
Choose Well-Fitted Clothing
The fit of monochromatic clothing must be carefully considered. Pick clothing that fits you well and is designed for your body type. Your clothing will look more put together and polished as a result making your monochromatic outfit more appealing.
Wearing monochromatic clothing can be a terrific approach to upgrading your image and making you appear stylish or fashion-forward. To put together a monochromatic ensemble, play with textures, experiment with different shades, mix different items, layer, accessorize with neutral colors, and pay attention to fit. These suggestions will help you put together a monochrome ensemble that is fashionable and appropriate for the workplace.