Add Sparkle to Your Outfits with These Trendy Pieces
Women have the ability to turn ordinary garments into amazing outfits that radiate confidence and glamour in a world where fashion is an art form and self-expression has no boundaries. As we explore the world of fashionable apparel items that add sparkle and extravagance to your wardrobe, it's time to let your inner diva shine. This book will equip you to step up your style game and turn every day into a runway, with everything from glittering sequins to strong statement items.
Embrace the Allure of Sequins and Glitter
Susana Monaco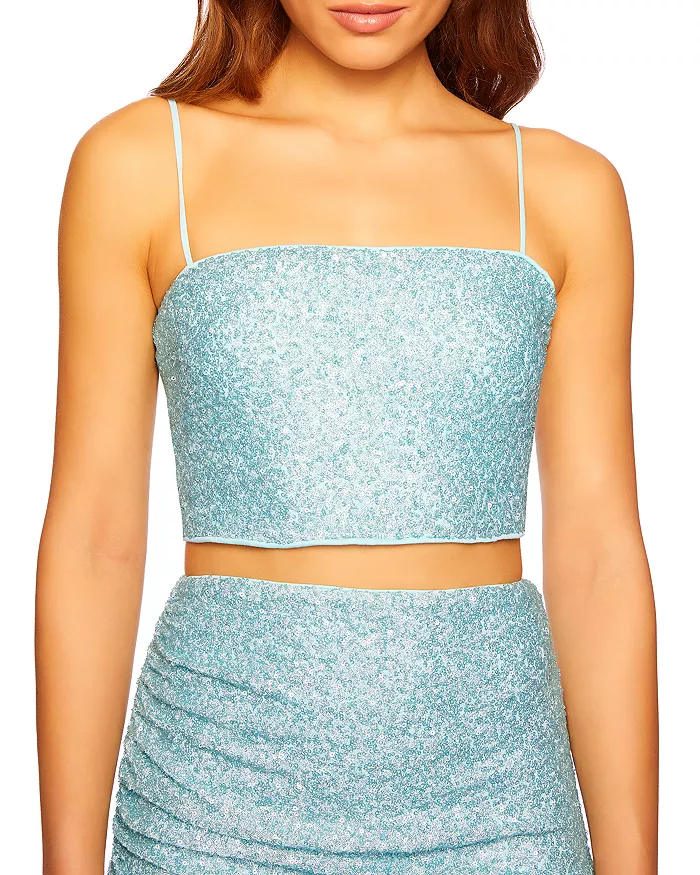 Sequins and glitter are your go-to partners when it comes to giving your ensembles an instant boost of glitz. A garment covered in sequins can make an ordinary evening into a grand occasion by catching every glint of light and drawing attention with each stride. For a bit of glitz that's ideal for special occasions or when you just want to feel like a star, try sequined blouses, skirts, or even accessories like handbags and shoes.
Ensure that you avoid clothing with poor stitching because the sequins might fall off faster than you can wear them. Invest in good quality but affordable glittered or sequined clothing to bring some sparkle to your outfits.
Statement Jewelry: Boldness in Every Detail
Statement jewelry is your key to revealing this magic, which is the extraordinary power of accessories to change the tone of an ensemble. Dress yourself in big, bulky necklaces that call attention to your collarbones and neck. Add bracelets and cuffs that quietly chime with each movement to create a style symphony that is all your own. Don't be afraid to wear striking, hanging earrings that elegantly frame your face, and let your fingers sparkle with big gemstone rings.
Luxurious Fur and Faux Fur Accents
Few items ooze grandeur like fur (or imitation fur) accents, which are frequently associated with luxury and excess. A fur-trimmed coat or vest instantly transforms your outfit by adding texture, warmth, and a hint of retro charm. Accessories like fur scarves or fur-lined gloves are good choices if you want to project a more subdued extravagance. They keep you warm and also create a statement that's difficult to ignore. Check out this faux fur bucket hat which adds texture to your overall look, and make your outfit look expensive.
Beyond only using vibrant hues and eye-catching patterns, creating visually beautiful outfits also requires a mastery of texture and layering. Silk, lace, and velvet can all be combined for a luxurious sensory experience. Layer a silky slip dress beneath a thick knit sweater or wear a lace blouse with a fitted velvet blazer. Combinations with plenty of textures give your outfit depth and entice people to look at you more closely and critically.
The Timeless Glamour of Satin
Satin has a history of being connected to luxury and glitz due to its smooth and reflective surface. Dresses, blouses, skirts, and even accessories like satin handbags can all be created using this fabric. Your body has an effortlessly exquisite silhouette when satin is draped over it, giving you the impression that you are always going down a red carpet.
The Drama of High Slits and Plunging Necklines
Often, the most extravagant elements are the ones that push the envelope. While preserving a sense of sophistication, high slits, and plunging necklines are like a tasteful meeting with an audacity that invites creativity. These details capture attention and give your outfit an unexpected twist, whether they are found in a dress with a thigh-high slit or a fitted jumpsuit with a daring neckline.
The Power of Embellishments
Embellishments are the architectural details of fashion; they take a simple garment and turn it into a work of art. These decorations, which range from delicate lace appliqués to complex beading and embroidery, give your clothes dimension, texture, and individuality. Even on a regular day, wearing an evening gown with a beaded bodice or a shirt with exquisite lace sleeves can make you feel like royalty.
Experiment with Dramatic Outerwear
Why not make a statement with your outerwear since it makes a first impression? Before your full look is unveiled, a floor-length coat in a striking color or pattern might draw attention. Your outerwear can define your entire appearance, whether it's a luxurious faux fur coat, a bold leather jacket, or a finely cut cape.
Davie Poncho In Double-face WoolDavie Poncho In Double-face Wool
The Charm of Vintage Accessories
There is something magical about incorporating vintage pieces into your current wardrobe. Whether it's a brooch with complex details, a handbag with a vintage feel, or a hairpin covered in jewels, vintage accessories may give your ensemble a retro feel. It's like embracing the excess of the present while wearing a piece of history.
In the world of fashion, your closet serves as your canvas, and each item you select adds a brushstroke to the masterpiece that is your individual sense of style. You may make a statement and leave a lasting impression wherever you go by using these fashionable clothing items to add sparkle, extravagance, and a hint of the extraordinary to every ensemble. So go ahead, let your inner diva go, and let your wardrobe choices reflect your unmatched sense of style.