Find the Lipstick Shade for Your Skintone
Lipstick is an effective accessory that can improve your appearance and confidence right away. Finding a lipstick hue that matches your skin tone can be difficult, though, due to the wide variety of shades that are available. The ideal lipstick color may accentuate your inherent beauty and leave a lasting impression, regardless of whether you have light, medium, or dark skin. In this thorough tutorial, we'll go over key advice for locating the lipstick hue that flawlessly complements your skin tone. Get ready to explore the world of lip colors with confidence and pucker up!
Identify Your Skin Tone
Identifying your skin tone is the first step in choosing the appropriate lipstick hue. Fair, medium, and dark skin tones are the three basic categories used to classify skin tones.
Fair Skin Tone –  People with fair skin typically have light complexions with pink or peach undertones. You might have freckles all over your face, and your veins might look blue or purple.
A medium skin tone lies somewhere between fair and dark. Your skin has a harmonious blend of warm and cold undertones, and your veins could perhaps look green.
Dark Skin Tone –  Skin tones with a deep, rich color have warm or cool undertones. Your complexion may be prone to acne, and your veins may appear more green than blue.
Warm Undertones vs. Cool Undertones
The most flattering lipstick hues for your skin tone depending on whether you have warm or cool undertones.
The color of your skin will be yellow, golden, or peachy if you have warm undertones. Lipstick colors with warm, earthy tones, such as corals, peaches, warm pinks, and brick reds, tend to look fantastic with warm undertones.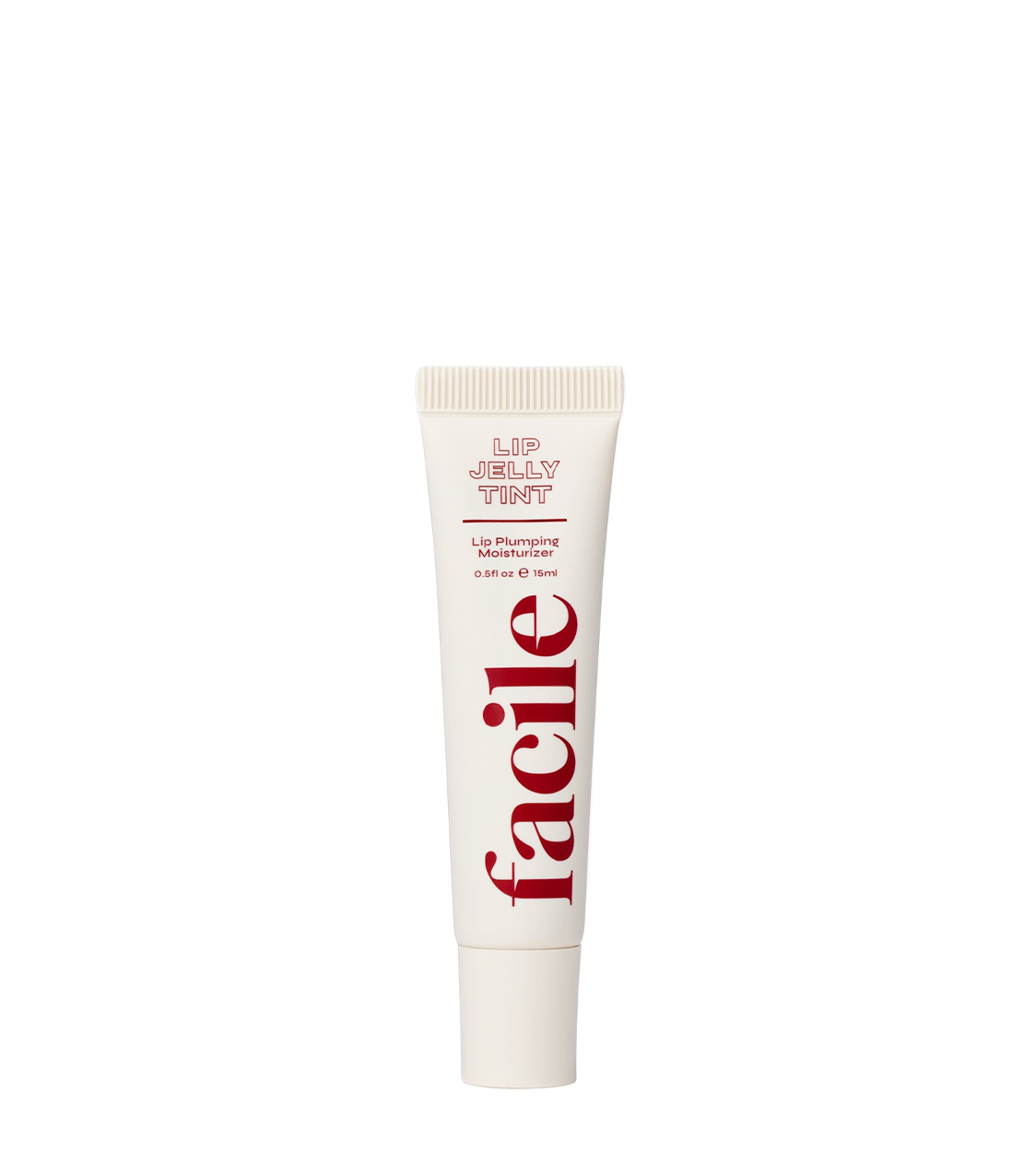 Pink, blue, or red undertones in the skin are indicative of cool undertones. This skin tone looks well with lipstick colors that have cool undertones, such as blue-based reds, berry tints, and cool-toned pinks.
Fair Skin Tone Lipstick Tips
Finding the ideal lipstick color for fair skin involves enhancing your delicate complexion without overpowering it.
Nude Lips –  Choose shades with pink or peach undertones for your nude lips. Your fair skin might look more sophisticated with the help of gentle mauves and pale pinks.
CHARLOTTE TILBURY
Light Pinks –  Using light, soft pinks on your lips can give them a natural glow, giving you a more young, fresh appearance.
Warm coral and peach tones can brighten your face and elegantly accentuate your fair skin tone.
Reds –  To make a spectacular contrast with your fair skin, choose blue-based reds with a dash of pink.
Medium Skin Tone Lipstick Tips
The goal is to bring out your natural warmth and embrace a variety of lip colors for medium skin tones.
Choose rosy or brown-based nude tones that bring out your natural lip color without making you look too pale.
Rich berry hues like mauve, raspberry, and plum may give drama and depth to your lips, making them ideal for daytime or nighttime looks.
Fashion Fair
Warm terracotta and coral tones can accentuate your skin's warm undertones and provide a splash of vitality to your overall appearance.
Classic Reds –  Medium skin tones may easily pull off classic reds. Look for warm undertoned reds that go well with your skin tone.
Dark Skin Tone Lipstick Tips
Make the most of your dark skin's boldness by choosing from a choice of colorful and intense lip colors.
Rich chocolate browns and darker nude hues can contrast strikingly with your dark skin, highlighting your innate beauty.
Deep plum and wine tones are great for adding a touch of intrigue to your lips and are ideal for creating a statement.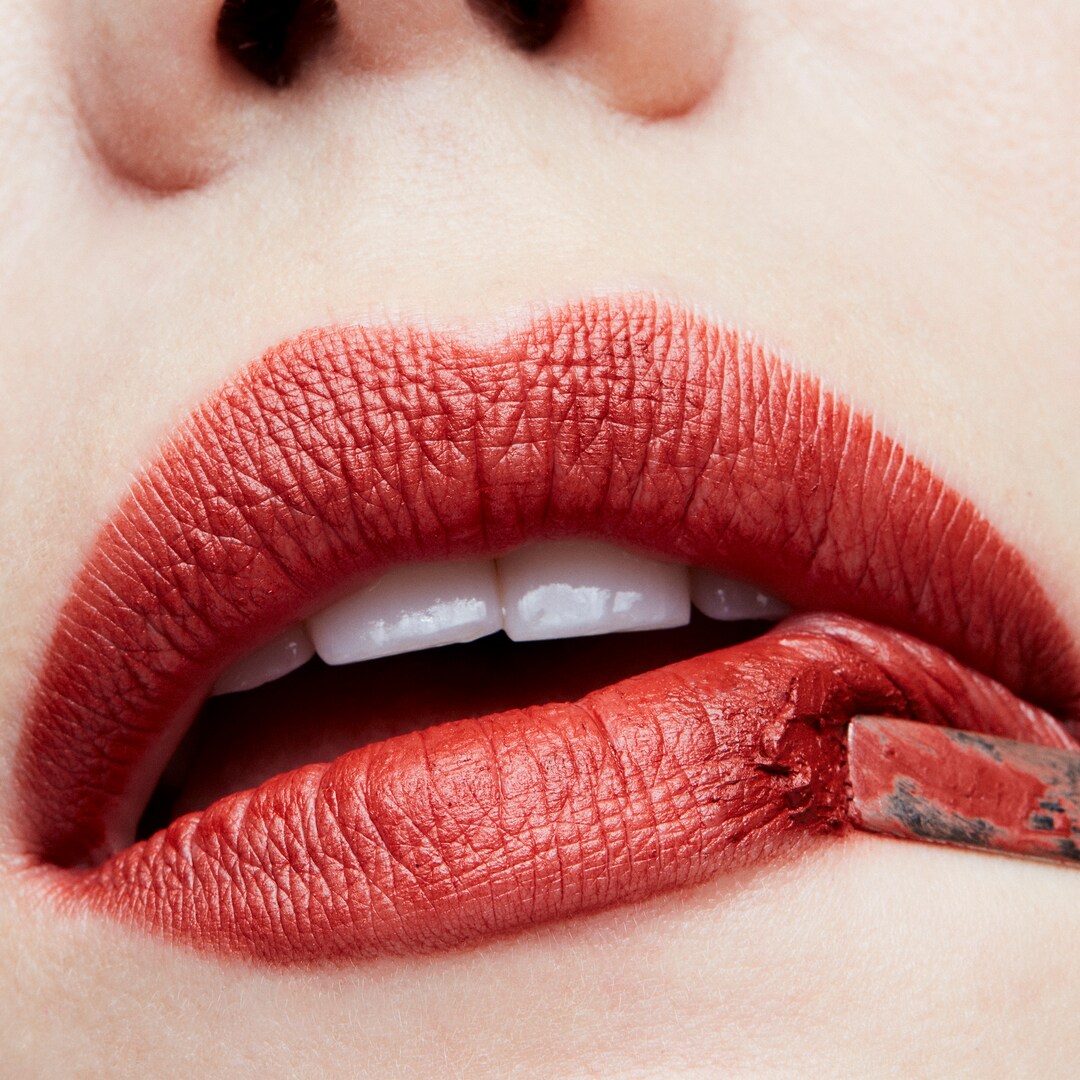 Bright Pinks –  If you have dark skin, don't be afraid to explore with bright pink and fuchsia tones.
Classic Reds –  For a timeless and beautiful style, classic reds with blue undertones can be your go-to choice.
Neutral Lipsticks for All Skin Tones
Regardless of your skin tone, neutral lip colors can look good on everyone. They are the ideal finishing touch for any makeup look.
Find a lipstick shade called "naked neutrals" that is one or two shades darker than your actual lip color. This maintains the natural appearance of your lips while enhancing them.
Matte Lipstick – 406 – Soft Terracotta
Shades of mauve and rose provide a harmony of warm and cool tones, making them perfect for a sophisticated and adaptable style.
Terracotta –  Terracotta hues bring warmth to all skin tones and have an elegant, rustic look.
Try Before You Buy – Swatch and Sample
Before making a purchase, it is crucial to test the lipstick shade on your lips. Many cosmetics retailers offer samples and testers that you can try on your lips or swatch on your palm. You can decide if a hue enhances your features by seeing how it interacts with your natural lip and skin tones.
Consider the Occasion
When choosing a lipstick hue, take the occasion into account as well as the makeup style you want to achieve. While strong reds or deep berry tones can lend drama to big occasions and evening gatherings, soft pinks, and nudes are ideal for a natural and everyday look.
Lip Liners and Lip Primer
When applying lipstick, lip liners have the potential to completely shift the game. They help define your lips, stop feathering, and extend the wear of your lipstick. Pick a lip liner that closely resembles either your natural lip color or the color of the lipstick you intend to wear.
Additionally, utilizing a lip primer can give your lipstick a smooth surface to adhere to, resulting in improved color payoff and durability.
Confidence is ultimately the most important aspect of wearing any lipstick hue. Wear it with pride and celebrate your individual beauty, regardless of your skin tone or the color you decide to wear. The ideal lip color may bring out your best features, increase your self-assurance, and make you feel beautiful on the inside and out.
It's an exhilarating voyage of self-discovery and empowerment to choose the ideal lipstick hue that complements your skin tone. You can confidently choose lipstick shades that accentuate your inherent beauty by knowing your skin tone, comprehending warm and cool undertones, and experimenting with numerous lip colors. There are numerous lipstick options to fit every woman's preferences and style, from fair to medium to dark complexion tones. Always keep in mind that there aren't any hard-and-fast rules when it comes to cosmetics; it's all about figuring out what makes you feel confident and beautiful. Go ahead, experiment with different lip colors, and let your lips convey a lot about your charm and personality.