Have you ever worn a sweater and felt stuffy? Like it was just too much because of the thick fabric and the itchy neckline. We've probably all had that feeling of not wanting to wear a specific clothing item because it just didn't feel right.
Keeping warm and staying comfortable in your clothes can be challenging, especially if it's winter or when we're transitioning to spring since there would be days that it'll be too cold or just warm. Hence, having V-neck long sleeve sweaters can quickly help solve your problem since it's one of the basics in building a reliable wardrobe.
Layering
One way to style a V-neck long sleeve is by getting one that's a size up and using it as a second layer to your top. Your top and bottoms must be one in color, with the sweater being a shade darker.
By doing this, it will create a cohesive and clean look. It is a fast way to make your outfit look fashionable, even while wearing what seems to be everyday items.
Zip-Up Long Sleeve Sweater
You can also look for long-sleeve sweaters with a zipper on the v-neck area that you can always zip-up whenever it gets cold. How convenient!
You can wear it with a pair of high-waist wide-leg jeans, a pair of square toe heels, and chunky chains. For a cleaner look, you can also tie up or tuck in the bottom of your shirt.
Fuzzy V-Neck Sweater
One of the most popular sweaters is a fuzzy v-neck sweater. It's not only cute and fuzzy, but it's also cozy and gives a dressed-up feel to your outfit.
A white fuzzy v-neck sweater can be worn with a pair of ripped jeans or beige corduroy skirt and a pair of wedges or pumps. This outfit will look stunning with a matching fuzzy white cross-body purse!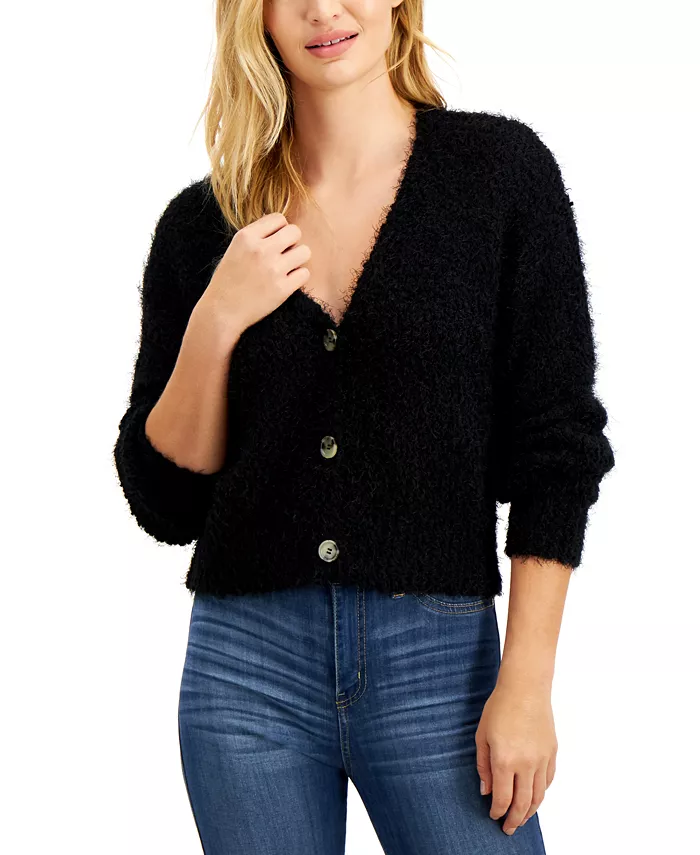 Maximize Those Diagonals
V-Neck long sleeves themselves can help give you a slimmer look because of the V-shape. Since the lines are also diagonally positioned opposite each other, there are more spaces around the neck area, giving you the illusion of a longer neck and elongated face.
Instead of getting a plain v-neck long sleeve, take advantage of lines to complement your body frame. You can also accessorize with a v-style necklace with a small pendant and a pair of stud earrings.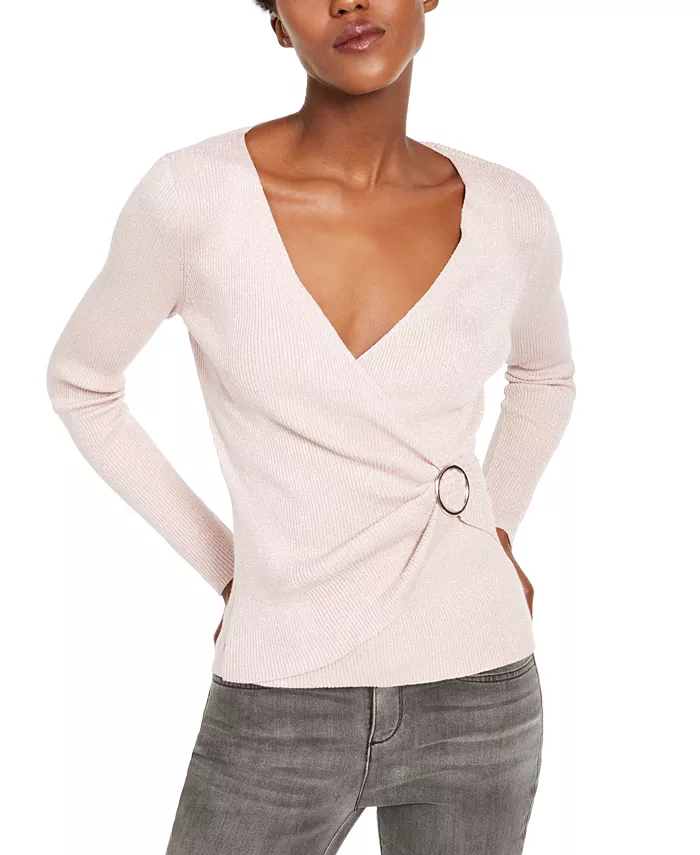 Dotted Beauty
Some women like a little bit of print on the shirt. You can always get a dotted v-neck sweatshirt and wear it during sweater weather or winter for a cozy and chic look. It has a versatile and minimalist style, so it won't be too hard to style it. You can accessorize it with a two or three-layered necklace.
Whether you have a round face or big arms, a v-neck sweater with long sleeves can complement your face and body form. It's easy to get and one of the most flattering types of shirt you can ever invest your money when it comes to fashion. It's not even expensive! It comes in various styles and cuts, so it's not impossible to find a few pieces that match your personality and style!