Crop tops have been in style for years and even this winter. Even during the cold, you can stay chic and fashion-forward by appropriately styling short or cropped sweater shirts. Who knew that staying comfortable and keeping warm with sweaters can be elegant and beautiful?
Be choosy in what type of cropped sweater you wear and which clothing pieces you`ll pair it. Not doing so can result in a very tacky outfit. Check out the tips below on how you can show your waistline no matter the season:
Get Stylish with a Cropped Long Bishop Sleeves
Bishop, balloon, bell, and puffy sleeves are making a massive wave of a comeback! It just brings back those vintage and delicate vibes.
A classy way to wear short sweaters during winter is to find one with a high-neck and bishop sleeves, and wear it with a matching satin or silk pencil skirt for a sophisticated look.
Give a Twist to Your Outfit
Forever 21 has some of the trendiest clothing at fantastic prices! Just check out this reversible twist-front sweater at only $8.99 (with coupon code). The back is completely covered, balancing the sexy twist front.
Wonderfully Warm in a Balloon Sleeve Sweater
How cute are those mini pompoms or what some may call popcorns? Feel cozy and warm with Bloomingdale`s balloon sleeve sweater with acrylic, nylon, and wool materials for thick yet comfortable fabric.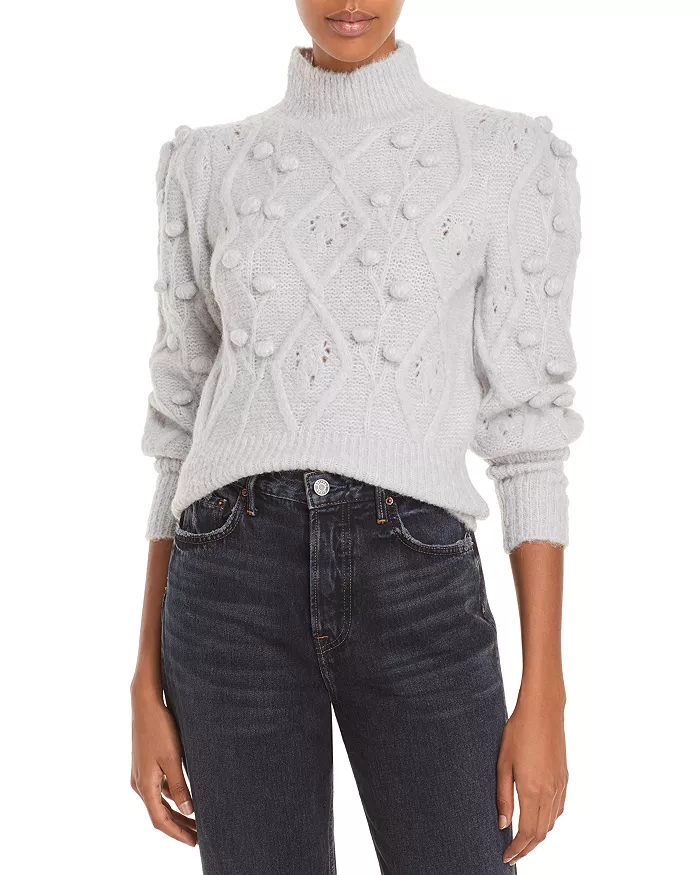 Sexy yet in a Fitted Fuzzy Sweater
Look chic with a fitted and cropped green fuzzy sweater complementing the color of winter! It looks sexy, but it will still give you vibe. Have you ever heard of Asian baby girls or "ABG"? That`s exactly the vibe this sweater gives.
You can wear it with tight leather pants, and a silver necklace, and dangling earrings. A soft leather clutch and a fuzzy scarf around your neck will look so good to complete your entire outfit.
Look Fashion Forward in a Matching Top and Skirt
If you want to look more daring but still decent for work and business meetings, check out Forever 21`s matching ribbed surplice cropped sweater and skirt perfect for a boss lady like you!
You can accessorize this look with chunky silver pieces of jewelry and a classic Gucci purse. A pair of nude pumps or silver stilettos will complete your look!
These cropped sweaters don`t look like your regular over-sized sweaters. They have unique cuts and stitches, soft or fuzzy fabric, and modern styles. They are also versatile pieces that you can use as your first layer and accessorize with gold, rose gold, or silver pieces of jewelry. Don`t worry about the naysayers` opinions, and rock these fabulous sweaters with confidence!