First of all, what is a Waist Trainer?
Everyone mostly knows it but let us just refresh your memories.
A waist trainer is a type of shapewear designed to be tightly wrapped around one's tummy or a midsection. It is the core of modern-day waist training or cinching, an exercise of constantly wearing a constricting garment to slim down and reshape the waist. The roots of this activity go back to almost the 1800s, when women wore corsets to make their waists appear smaller and to achieve a smooth hourglass look. But in modern day waist trainers are not as squeezing as medieval corsets, but they still get the work done due to the usage of latex and other material which compress your waist into shape.
What are the benefits and Why are Waist trainer corsets so popular?
Waist trainers have been around for over 3 decades, but their popularity only soared recently. There is a vast difference in the waist trainer before and after i.e. the before ones and the recent ones.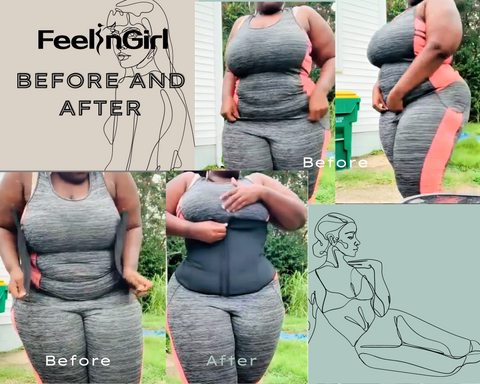 Recently due to a surge in usage of waist trainers by the celebrities showing their physical benefits along with brilliant designs they have become quite popular. They provide the best results when exercising.
What are the benefits of a Waist Trainer?
1.Gives you an instant slimming look.
2.Gives some pressure on your abdominal muscles stimulating them.
3.Provides excellent back support.
4.Supports the belly of a postpartum woman.
5.Improves your posture.
So, let us look at some of the waist trainers for women:
1.Plus size Waist Trainer Body Shaper.
This waist trainer was designed to reduce the visibility of the waistline, reshaping your body along with workouts and offering double high compression. Excellent for post pregnancy restoration and after a tummy tuck surgery. Also provides back support and increases the thermal activity intensifying sweating. It is considered one of the best waist trainer for women.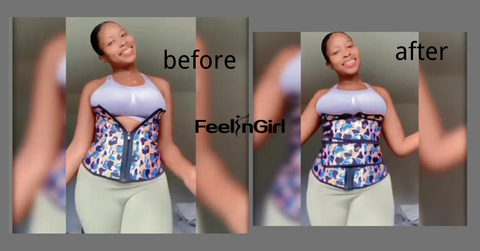 2.Neoprene Gym Waist Trainer for weight loss.
Now this is an excellent choice when you are looking for some weight loss.It is made up of neoprene fabric and is extremely comfortable during work outs.It has steel bones and leads to perspiration which eventually leads to burning your fat,but you also need to make dietary and lifestyle changes.Extremely good choice ,easy to wash and dries quickly.
3.Plus Size Double Belt Waist Trainer.
A lovely but comfortable zipper design that gives you incredible support. The double belt is adjustable, also as it is made up of latex, it helps you sweat, thus losing fat leading to weight loss. The steel bones do not make the shape grouchy. Flattens your stomach and slims down your tummy.
So, as we have taken a look at different waist trainer corsets ,we also have different shapewear for your butt.Yes,right we do have shapewear that takes care of your thighs and butts.They are known as booty sculptors.
These are great belts that give your butt an appropriate workout. So, keep working out with different products and be proud of your body. Until then. Ciao.