After months of staying at home, we have now an opportunity to go outside and show off that fashionista inside us. Whether it be an elegant or classy look, or a chic and trendy casual look, or that sexy, party look. We are all for sporting different looks after being cooped up for so long. So, this spring there are a lot of trends that have been cropping up like jeans, bottoms, pants, and skirts. One of my favorite and everyone that focuses upon is skirts. You should at least have 2 or 3 different kinds of skirts in your wardrobe. They give your summer look that refreshing look and are also are comfy enough in that sweltering heat.
There have been a lot of trends this year of which the most liked and preferred one is the transparent look with different designs and in different patterns. Whether it is a long floor-length skirt or a sexy mini skirt. Adding that transparent edge with beads and shapes and patterns has created a minimalistic alluring twist to skirts.
Let us look at those trends that can be added to your wardrobe:
1.Maxi Skirts
They are not for only tall women, forget that myth, in fact, maxi skirts make you look tall and can be worn by anyone. They are a must-have in your wardrobe, as they are comfy and versatile. They can go with anything and simply add to your already beautiful looks.
The simple black maxi skirt that you can pair with anything, it is old but gold. A great addition to your wardrobe. This year Givenchy's stylish and bold maxi skirt that can be matched by any color is worn by Kendall Jenner. A lot of sheer maxi skirts with lace, and sequins are trending this year.
2.Pleated Skirts
Gone are the days when these pleated skirts were used only in Tennis or schools. Recently they have become a style statement and are simple and quite comfortable to wear. For casual looks pairing them with simple Tee's and denim shoes will complete your look. They are a best option for your afternoon outdoor looks. Adding a cap also looks good, so whether you are playing a sport or going out. These skirts always look great on you. They come in plain as well as checkered bold patterns.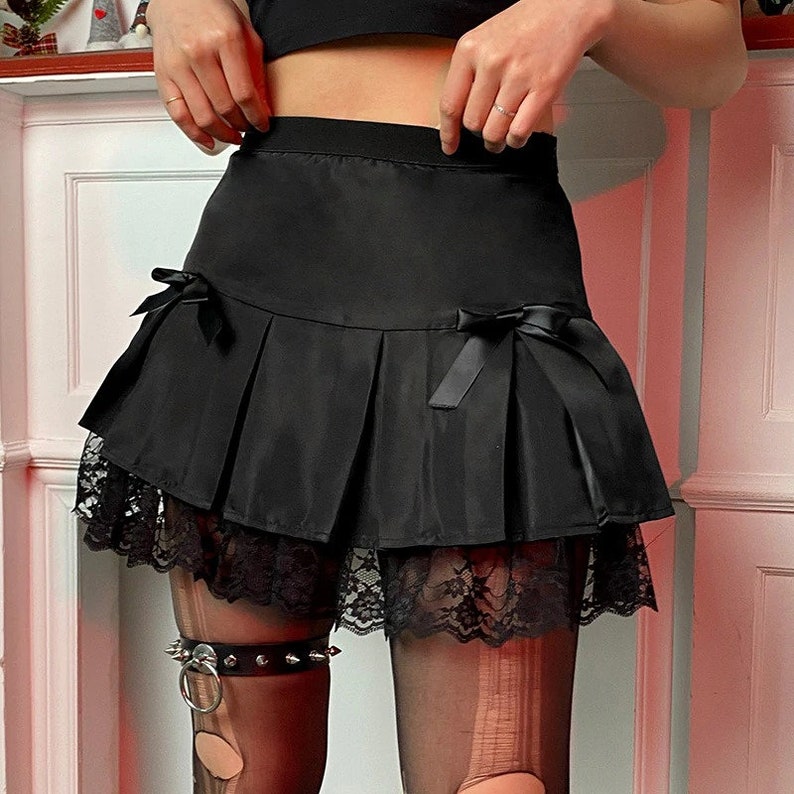 3.Pencil Skirts
Your quite official wardrobe. Everyone actually has these tight figure-hugging skirts. They are your best choice for office wear. They are one of the best options for formal occasions as well as some weddings. They come in mild hues. But also come in laces, multicolor, and plains. You can pair them with a simple sweater for your date night. It will look quite elegant.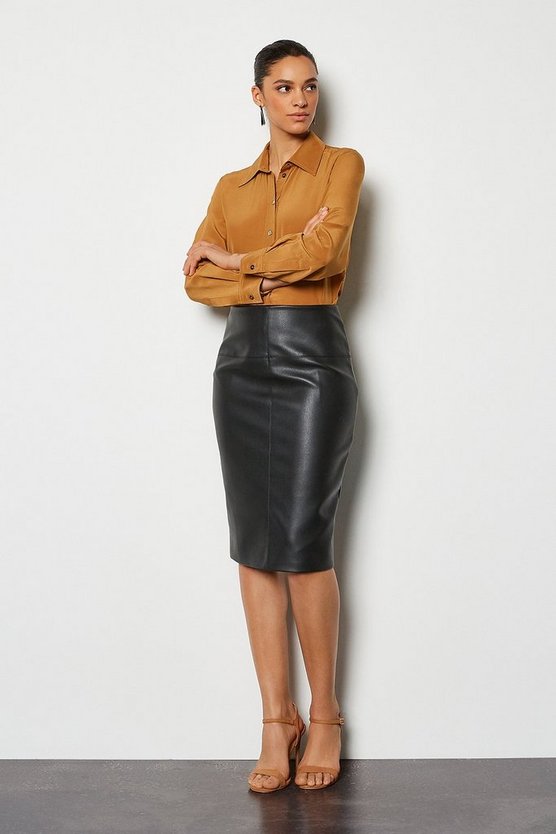 4.Your own favorite Denim skirts
Denim is a must for any kind of occasion. Remember one thing, Keep it simple, but sexy. Denim skirts are a must-have in our wardrobes and can be paired with anything pair it with a simple white tee or a graphic t-shirt for a casual look, for a formal look pair it with a striped shirt and for a sexy look pair with a lace black top or an off-shoulder white top. Blue and yellow and obviously white are good colors for the skirt. Go buy your own denim skirt today.
5.A-line skirts
They have various lengths right from mini to maxi, but the shape is A But we mostly select knee length or slightly lower. They are quite easy on the eyes, comfy to wear and many come with pockets. A good choice of artists and women with tools. They can be worn casually, your day-to-day wear, office wear can be plaid or checkered and some even have floral prints.
Here were some great skirts, with a lot of modifications and on the top of them are see-through material skirts. I'm just going to look for my skirt now.