7 Fall Fashion Trends to Shop Now: Must-have Pieces for the Season
Summer is gradually giving way to fall in the rear-view mirror, even if it is still September. That's correct; we've come to the midpoint of the season when intense heat waves drive us toward more soothing ideas like crunching leaves under our feet, the tempting aroma of warm chai tea lattes, and most importantly, fall ensembles that will soon be overflowing our wardrobes. Perhaps you've already seen some of the fall trends out and about, or maybe you're still in denial that swimsuit weather is behind us (for now). No matter where you stand, it's time to get excited about all of the amazing fashion that awaits us in the next few months. Ready for a preview?
Here are seven must-have fall fashion trends to shop now:
1.  Floor-grazing Hemlines
When it comes to fall fashion, long is always in style. This season features a plethora of floor-grazing hemline options in everything from pretty floral dresses to edgy leather skirts. And don't forget about all of the great trousers out there too! The wide-leg silhouette is having a major moment, and you can bet that it will be everywhere come fall. Most importantly, don't be afraid to experiment with different lengths and proportions. Mixing and matching different pieces is one of the best ways to create a unique look that expresses your personal style.
"Style is a way to say who you are without having to speak."
–Says Rachel Zoe
2.  Menswear-Inspired Pieces
This fall, menswear-inspired pieces are a must-have for any fashionista's wardrobe. From blazers to trousers to loafers, there are so many great ways to rock this trend. And the best part is that it can be as dressy or casual as you want! For a more polished look, pair a blazer with a pair of trousers and heels. Or, for a more laid-back vibe, try pairing a menswear-inspired jacket with jeans and sneakers. Either way, you can't go wrong. This style is perfect for the office, running errands, or even a night out on the town.
3.  Chunky Knits
There's nothing cozier than a chunky knit sweater when the temperature starts to drop. This fall staple comes in all different colors, shapes, and sizes, so you're sure to find one that's perfect for you. This style looks great with everything from jeans to skirts to trousers. And if you're feeling extra bold, try layering two or three different knitwear pieces together for a truly unique look. This trend is perfect for in-between weather. Just put on a pair of shorts and enjoy the day! Needless to say, chunky knits are a must-have for fall.
4.  Puppets and Puppets
Maxi skirts have been trendy this summer, and we think they'll continue to be popular as autumn starts. The Puppets and Puppets maxi skirt is made of a lovely baby pink fabric with a fold-over waistband and hem. This skirt is perfect for a day of walking around the city or exploring nature. Simply throw on a pair of sneakers and a t-shirt, and you're good to go! The key to pulling off this trend is to find a skirt that's both comfortable and stylish. We think the Puppets and Puppets maxi skirt hits the mark perfectly.
5.  Big Shoulders
It might be time to break out those shoulder pads! This fall, big shoulders are back in a big way. You'll see this trend on everything from blouses to dresses to jackets. And it's not just for the ladies, either! Menswear-inspired pieces like blazers and trench coats are also getting the oversized treatment. The best way to rock this trend is to keep the rest of your look simple. Let the shoulder pads do the talking! You don't want to overdo it and end up looking like you're headed to a costume party.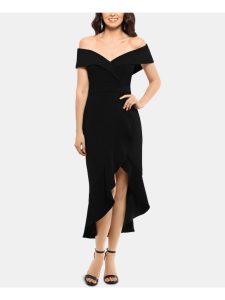 6.  Bucket Bags
This fall, ditch your boring old handbag in favor of a trendy bucket bag. This style is practical and stylish, and it comes in all different shapes, sizes, and colors. Whether you're looking for a sophisticated work bag or a casual weekend tote, there's a bucket bag out there for you. And don't be afraid to experiment with different materials, either! This season, we're seeing everything from leather to canvas to PVC. No matter what your style is, there's a bucket bag out there for you.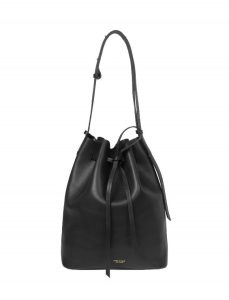 7.  Sequins and Shimmer
With the chilly weather on its way, this fall is all about sequins and shimmer! You can find this trend popping up everywhere, from party dresses to casual tops. We absolutely adore the sequins and shimmer trend! It's perfect for a night out or to dress up your everyday look. Don't forget to keep the rest of your appearance basic. You don't want to be excessive and end up looking like a disco ball!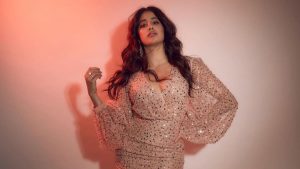 8.   In a Nutshell
Now that you have an idea of the key fashion trends for fall, it's time to start shopping. Check out some of our favorite pieces in each category, and get ready to look stylish all season long. And don't forget – if you want more information on any of the trends or need help finding the perfect piece for your wardrobe, just let us know. We're always here to help you find the latest and greatest in fashion!