When we are looking at trending fashion hacks, nail art is definitely going to top it all. With amazing colors and sharp accessories to produce the finest designs of it all, nail art has come in a good light, pretty close to the other styles. Nail art is trending among today's and coming generations and is taking a pretty hot seat. So, come, let us explore some of these amazing red nail art styles that will leave your peers wondering how amazing it is. Find some pretty red nail art styles in this piece.
Buffalo plaid is no longer limited to flannel for the fall season. Begin by putting a red base coat on your nails to create the design. For the best results, use a lacquer-like this one. Then, using black, draw the pattern. Shape your nails into a stiletto point for a more dramatic look. This art keeps you in trend and makes you look amazing. Adding that chic look into your look definitely keeps your nail game up a notch. So, what are you waiting for? Get this amazing color by Tom Ford and get ahead of everyone else in the fashion game.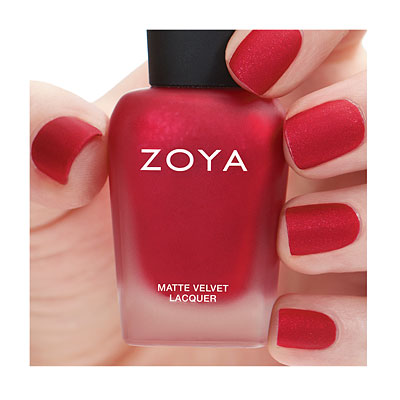 There is something unique about nail art that does not make your nails shine like the conventional ones. Matte nails are in the trend right now and some mix and match will only make your nails look extra gorgeous. To get this nail art style, carefully paint all your nails and leave some negative space to get creative and throw in some quirky designs. Zoya Matte Velvet Lacquer is one such color. It adds a beautiful top layer to your nails and even without the shine, your fingers come through as gorgeous.
This is the perfect transition mani for warmer weather because it's a flower-inspired pattern that doesn't seem overly frilly or sunny. The art is easy on the eyes and subtle. The color is bold yet not too vibrant. The floral pattern makes one feel absolutely warm and nice and a slight of the feminine touch that you crave with nail arts. The Laurel Canyon Lover brings out the perfect shade which is a beautiful combination of real red and burgundy, and it looks sensual, festive, and trendy all at the same time. The richly colored product blends seamlessly into the nails, leaving them smooth and jewel-like.
This one is a limited-edition collection of nail polishes and glitter top coats inspired by Valentine's Day that is even more fun when worn together. The glitter adds a very glorious touch to the nail art and makes your nails look real classy. This Valentine Edition of Roses are Red makes everyone go crazy over the simplistic yet attractive nail art style. So, wait no more and get your hands on these lovely shades before they run out of stock. Make your nails shinier than usual.
The half-moon nail design will never go out of style. Add a trendy touch by sprinkling it with gold glitter. This iconic nail polish is revamped for a longer-lasting, high-shine color that is also environmentally friendly. It's enriched with bioceramics and ceramides, and it gives your nails a deep clean to strengthen and improve their quality over time. The formula includes precisely selected pigments for an even application and a dramatic, lacquered finish, in addition to the protective properties. LE VERNIS comes in a colorful array of trendsetting colors, including best-selling favorites as well as bold new hues. Apply a thin layer of primer to the surface. Apply the first coating of LE VERNIS with the built-in brush applicator, then a second coat as thick as the first. Apply a top coat for an ultra-glossy finish.
These trendy styles will leave you wanting more! Pick your favorite and get on that trendy bandwagon right away.