Summer nights, particularly in the UK, can be tricky to dress for: if it's an outdoor soiree, choose block heels or wedges which are easier than a stiletto at navigating grass, and if you're opting to forgo a heel altogether, ensure you're wearing a jazzy flat so as not to let your outfit down.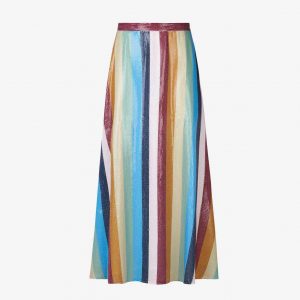 Also, should the weather take a turn, you'll need a jacket to hand, which needs to be equally as chic as your outfit to avoid ruining your look.
Summer is the time for bright colour, too, so ease yourself out of your LBD rut with a statement skirt or pretty floral dress, which will both look much more of-the-moment.
There's a lot to note but fear not, as our fashion editors are on hand with four easy ways to nail summer evening dressing.