What Clothes Do You Wear in Autumn?
This time I will introduce a list of recommended things to buy in autumn. This is the time when we rotate with warm clothes and other fashion items. Easy outfits have become my highlight for today's article I write. Feel free to use this article as a reference when shopping for your autumn outfit
A trendy and easy item is definitely something I always keep in mind for this season. I want clothes that can be worn easily and stylish at the same time. Not only the style of the clothes. I also consider choosing materials that are best for cold weather. Therefore we can look trendy and comfy when wearing them. All the items I choose can be worn daily and mix and match easily. So here they are.
Blazer Jacket
A trendy and stylish blazer jacket is a must-have item to rock the autumn vibes. This piece of blazer jacket is easy to pair with any outfit. We can easily pair it with a dress or pants. No need for too many accessories when wearing a blazer jacket. Pair it with a chain gold necklace or scarf that already makes a sophisticated look. It also can be used for daily wear outfits.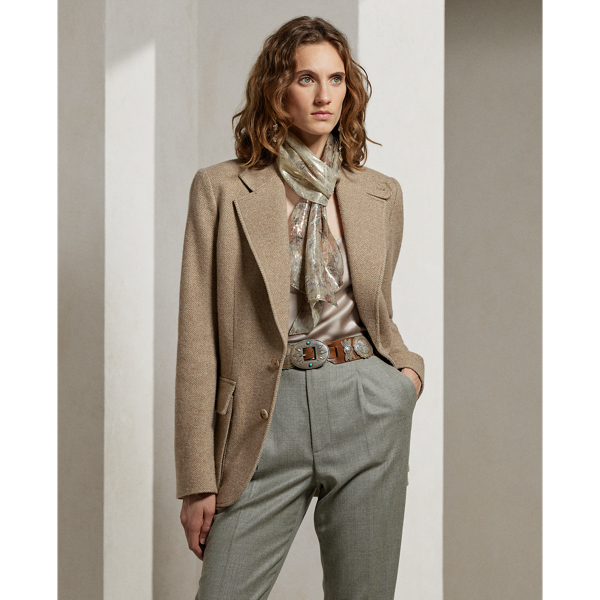 Ralph Lauren Preston Herringbone Tweed Jacket
This blazer may look so formal to wear daily. To look more casual and informal you can wear a tank top or pattern dress for the inner layer.
Cami Dress
Cami dress is always popular for autumn and winter outfits. This kind of dress is also perfect for everyday wear but it will give you a stylish look. We can wear it on top of a sweater or long-sleeved shirt if you are planning to buy it, I suggest you choose with warm material. Choose a simple cami dress, we can use it as an inner or outer as we wish. For me, I like to wear it on top of a long-sleeved knit top
Superdry Long Beach Cami Dress, Jet Black
This beach cami dress can be paired with a cardigan or coat for the outer to add stylish accents. For the footwear, choose a flat ballerina or a Mary Jane shoes.
Knit Midi Dress
During October, the weather is not too cold and still feels a bit warm. For an easy outfit during this month, we can wear knitted midi dresses. Choose the long-sleeved one so we don't need any innerwear. It will be pretty simple but still make us look stylish. Pair it with black boots and trendy sunglasses to add a trendy touch.
Rib Knitted Trumpet Sleeve Dress
This kind of knit dress will enhance your body silhouette greatly. The dress is very simple so it is easy to pair with other items stylishly. Adding an accessory would be a great choice to add a chic look. I recommend wearing a chunky chain necklace or large hoop earrings.
Wide leg pants
Wide-leg pants are one of my favorite styles throughout the year, and yes they also perfectly can be worn as an autumn outfit. This kind of pants can be used from formal to casual but still look stylish and trendy. Choose a color and material that represent the autumn season, Wide-leg pants are pretty comfy and warm to wear during the fall season. It can be paired with anything. Especially knitwear or white shirts for the top. And of course, it's suitable for daily wear to business occasions. If you are a businesswoman, these are essential items in your wardrobe. Wear a heel or pump shoes to elevate your feminine silhouette.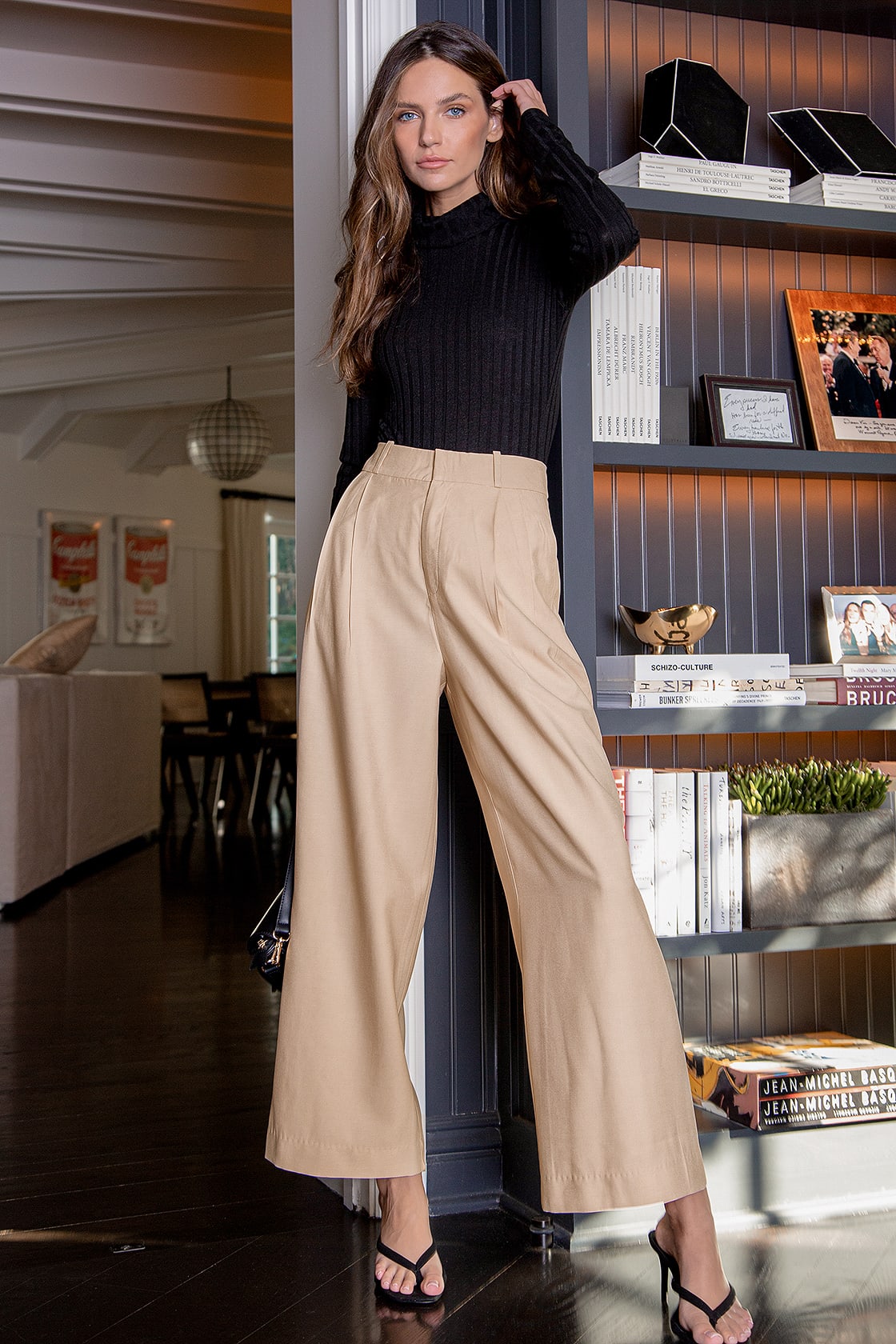 Business Woman Beige Wide-Leg Trouser Pants
Shaggy Cardigan
The shaggy cardigan is an excellent choice for an autumn outfit. Knitwear always becomes an autumn outfit statement. It's stylish, warm, and comfy to wear during cold weather. Super easy and perfect for the outer layer, just matches greatly with various outfits. The volume creates a girly and cheesy look. The usual cardigan is boring to wear sometimes, so this shaggy cardigan would be a new trend for your autumn outfit.
Chunky Black Boots
To complete the whole look, black boots will be the best choice. You can wear it all the time and match it easily with any outfit. Pretty easy to use, we can just pair them with a dress, pants, or skirt. Especially in the fall season, boots are the perfect footwear to show off our fashion statement. Any kind of boots is definitely okay for an autumn outfit. I highly recommend black chunky boots. When you wear a midi dress or skirt, you will find that the boots will be the main point of your outfit. Because chunky boots have a strong impression, you can wear a floral dress to add a cute touch to your autumn outfit.