The way you carry yourself speaks a lot about your value, style, and self-respect. Never compromise on your styling ethics with your hair game, and dress on point.
Matching a hairstyle with the outfit you wear is very crucial and essential for the style game to be on point.
Hairstyles give you a sense of confidence, and combining them with the perfect dress can skyrocket your confidence to the next level.
Girls are often worried about the hairstyle they can make that connects with their dresses and often fails and confuses themselves about what to choose and how to comb.
Never lose hope, women; we are here, So today, to make it all easy and smooth for you beautiful women, we guys are back with the best styling ideas to influence and carry yourself with elegance by pulling off the best hairstyle that suits your dresses.
Best Hairstyles To Match Up With Your Dresses.
Rocking the Ponies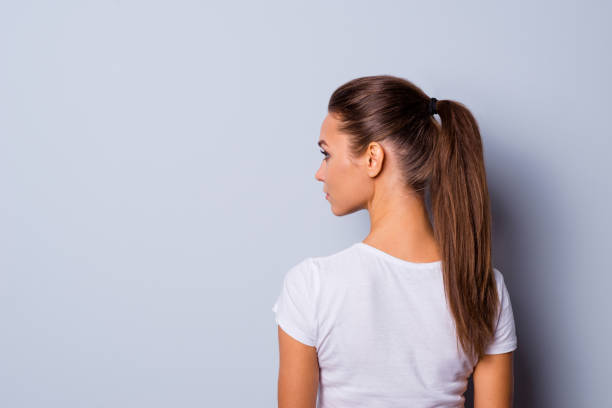 If you are looking to pull off a corporate look, then classy ponies on the back can work wonders for you. Many Hollywood celebrities pull off this hairstyle and look amazing without any hassle and enhance their aroma.
The first thing to keep in mind while carrying a pony hairstyle is not to either too low, portraying laid back or too high, portraying dominance over the dresses.
The pony should be in the exact middle part of your body, giving it a perfect balance of class and elegance.
You can pull off the pony look with your pencil skirt or pantsuit, whatever you feel like for your corporate office presentation today.
The Casual Messy Braid
If you woman wants to pull off a Messy look spreading your casualty and attracting attention all over the place you travel, then a Messy casual braid will do it for you.
We have often witnessed the sensational Selena Gomez pulling off the Messy look to keep it classy while she pairs it up with her khakis and her simple white tee that looks next level with the combination of the hairstyle.
The casual Messy braid hairstyle goes with most of the outfit. Also, a netted top or simple denim jeans can add more Grace and Spark to your look.
The Perfect Summer Side Braid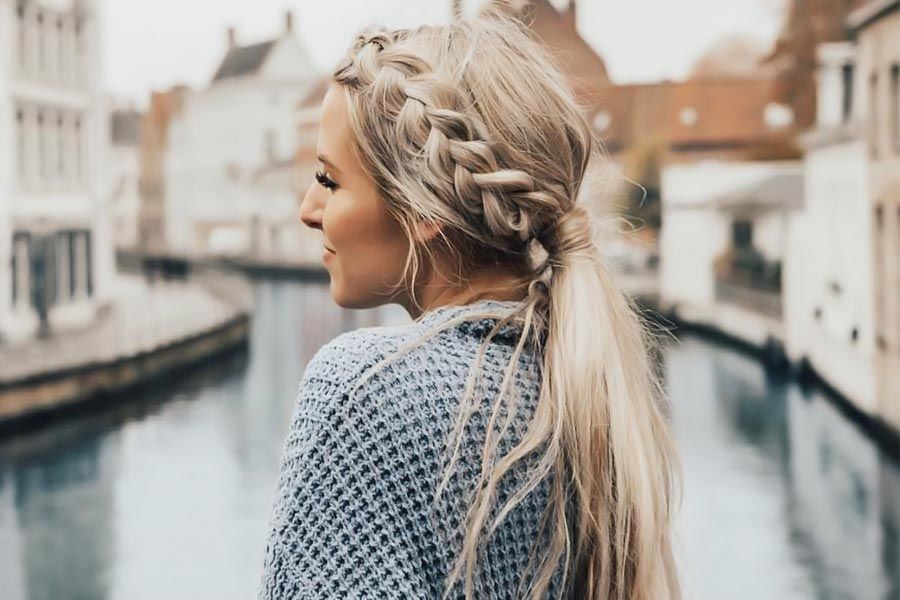 The Perfect Floral or Aztec Print can never disappoint you going with your beautiful outfits.
INCASE a date with your perfect one or travel with your close friends, this hairstyle will look incredible on you in every case.
PERFECTLY comb your hairstyle to give it volume and make a side braid.
This hairstyle will go with most outfits, whether a traditional dress or a modern party look. Also, ballerina flats and a sling bag would add more Spark to the look.
Traditional Buns
If you want to pull off a white gown on the wedding night or in a traditional gathering, then a simple low-hanging bun with hair accessories would make you catch attention all over the place.
Buns allow you to flaunt it with a Messy look, or instead, you can keep it neat and clean, perfectly combed.
Also, you can carry the hairstyle with a cardigan built up for the evening function.
A Cocktail Bun
The cocktail bun gives you the most fashionable and dominant look differentiating you from every people at the moment.
Most of the models and divas go with the look – the solid tight high bun. These buns are high on the crown of the head and managed by multiple bobby pins. You can also use hair extensions to give the bun the next level of volume.
The best idea would be to keep the areas around the burns sleek and well-brushed and pair it with a sparkling neckpiece if your desire tells you so.
Sweetheart Neckline Mess WITH updo messy hair
Sweetheart's neckline mess would add more dominance and empower you by revealing your neckline, attracting more attention to your dress.
With this look, Casual, Messy hair brings a perfect combination and will go beautifully with the dress neckline.
The Classy Keeper
Plugging necklines look amazing; a deep-cut neckline with a free-flowing hairstyle guides it to perfection.   Go for a class retro Wave or a Clear-pin Straight hair.
The Gap Edger
If you carry a neckline a bit too close to the neck, the gap between your hair and the dress is enough to give it a more confident and classy look.
Moreover, high-neck dresses catch more attention than hair, so to make it a perfect combo, keep a low-hanging Messy burn with the round choker neckline, and your set to rock the whole place.
Conclusion
So this was it for today for the best hairstyle that matches your dresses! I hope we have come across the best ideas and that you beautiful women surely have loved and are ready to take off your fashion style to the next level.