Honestly speaking I have never before thought about what kind of sleepwear I wore at night. It was simply my college t-shirt or a simple t-shirt and pants. I used to sleep in just that something comfy. But then we thought to have a pajama party and I literally felt I do not own any pajama pants or pajama set itself. I had heard a lot about it, but never ever inquired. But then I thought I need to at least own a few pairs myself. Women rave about having heavenly experiences when choosing the right pajama set. So, I thought to venture upon that journey. But the choice solely depends upon you right from your personal choices to age as well as fabrics.
So here are some of the best ones that I felt were a great addition to your wardrobe:
1.Printed Satin 2-Piece Cami & Shorts Set or Satin pajamas.
For a lot of women, satins are the material choice when sleeping. It is smooth and quite comfy. It is so soft it gives you a cozy feeling. So here we have a choice of blooming florals mixed with satin fabric and lace trim. They make an adorable set, that you need to sleep in every night. It has a scoop neck with lovely slim straps and is styled as a pullover with elastic. Other we have satin pajamas, that also can be personalized. A quite alluring collection with hand-drawn prints is a great choice for sleepwear or even for a gift.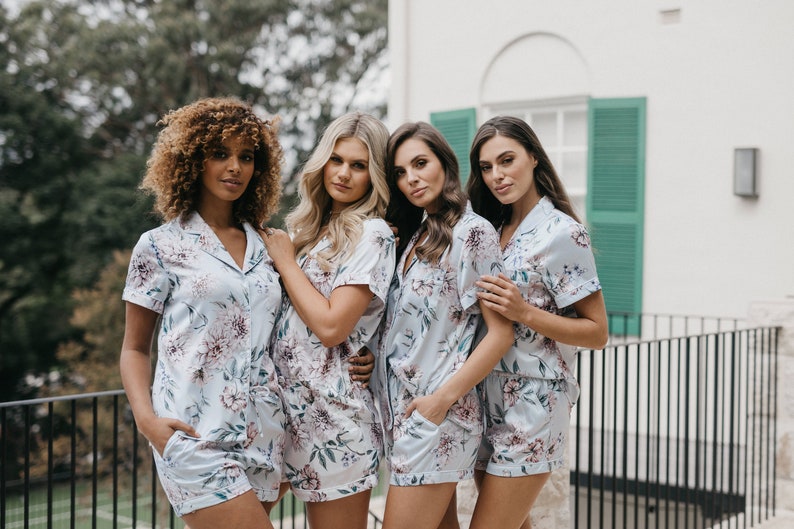 2.Lounge Set
A three-piece lounge set sounds exotic and something that you wear when gearing up for seduction. It also comes with a robe. A cami that can be pulled over and shorts. It is a collection that is made by hand and chosen from the finest material like silk, satin, and French lace. This pajama set not only makes you look sensuous but also boldly confident. So going to bed has never been such an exciting ritual but now it has become so.
3.Short Pajama Sets
You also have short pajama sets in cotton, to knit material. Right from different designs like floral, knit, plain, and many more. They come in a tank top fashion to simple t-shirts or shirts. They are the best choice for the comfiest and cozy set of pajamas that you can have.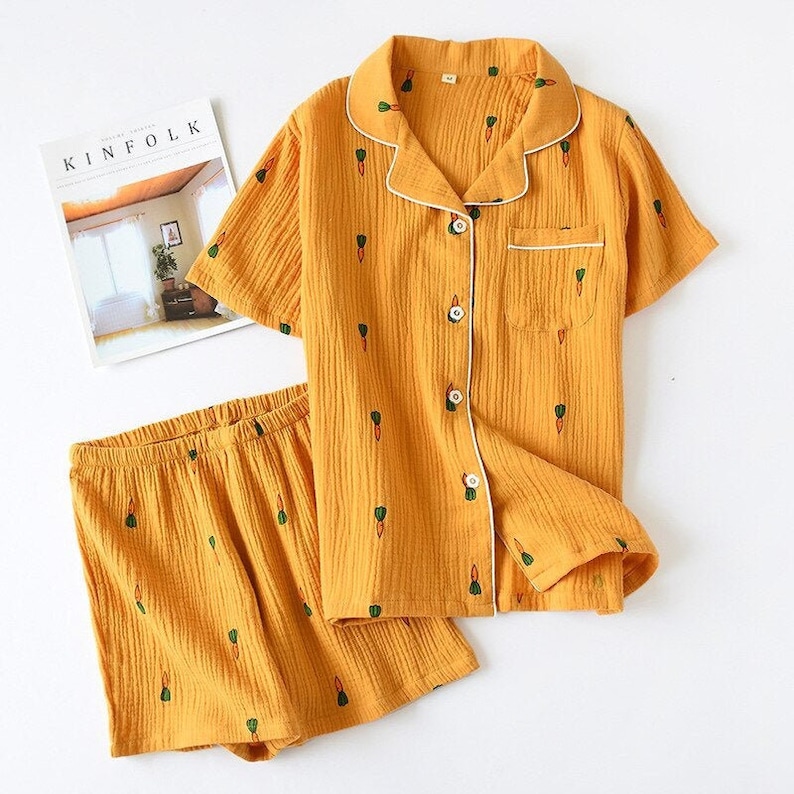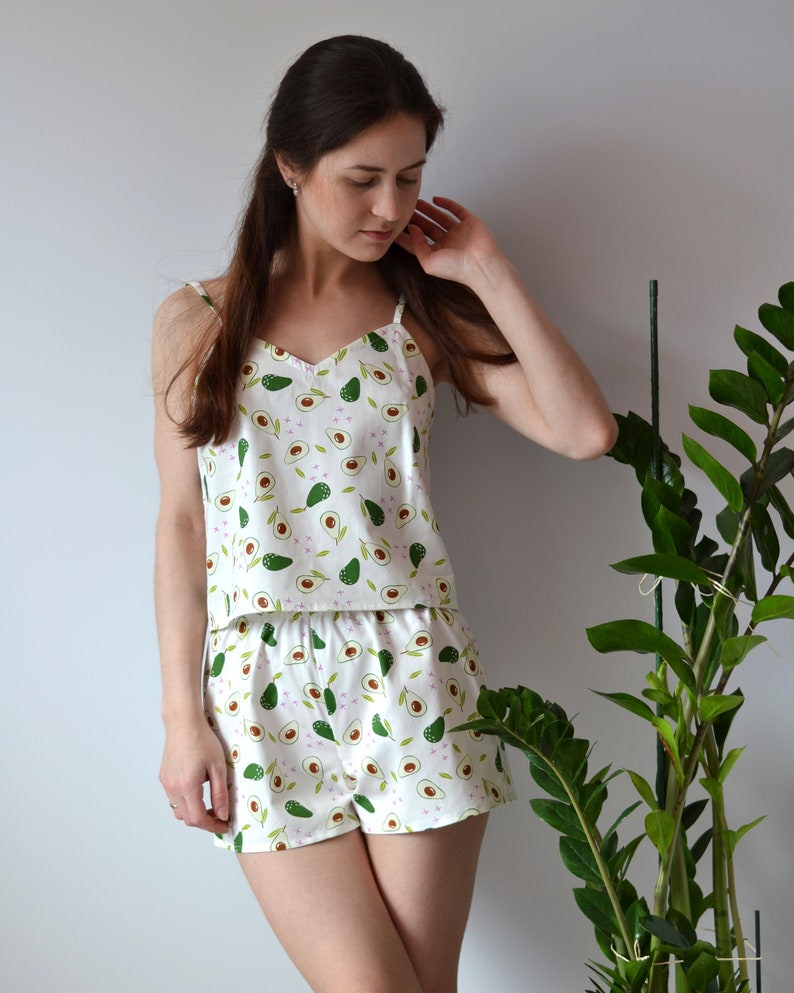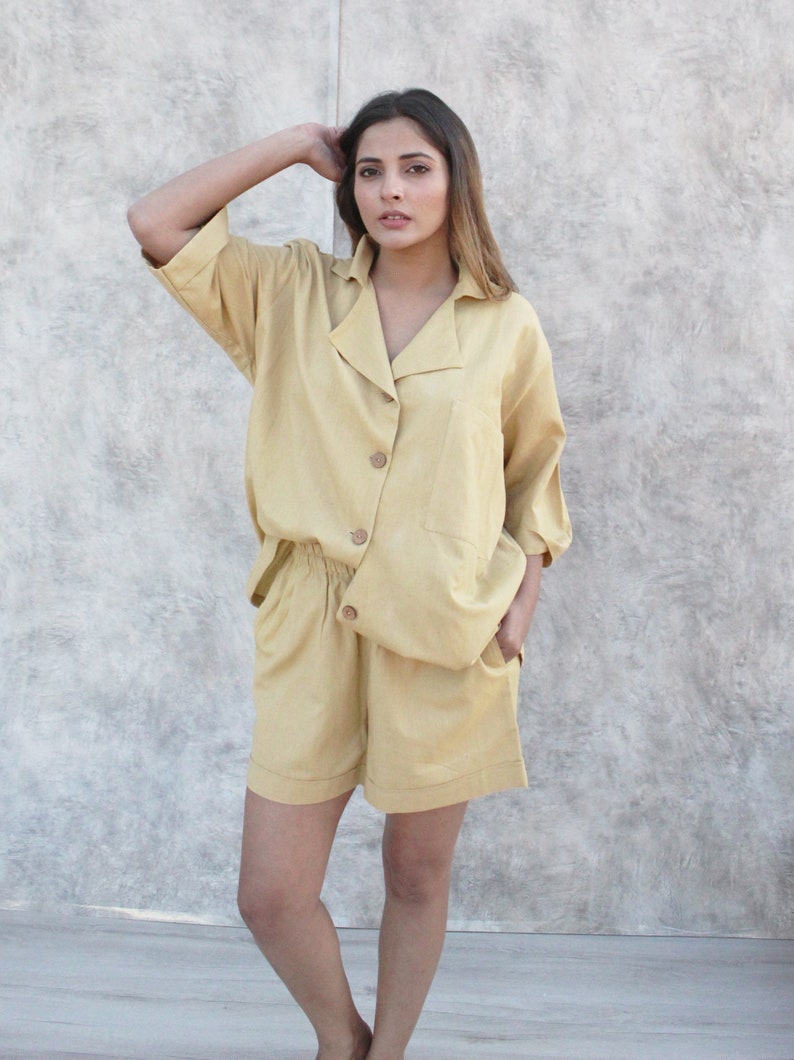 4.Cotton Pajama Sets
These are the cutest and trendiest pajama sets that you can choose from. They also come in various designs. Checkered and that too in black and white is a good choice. They are also your best choice when you need to lounge around in the day in pajama sets. They are also available in long sleeves.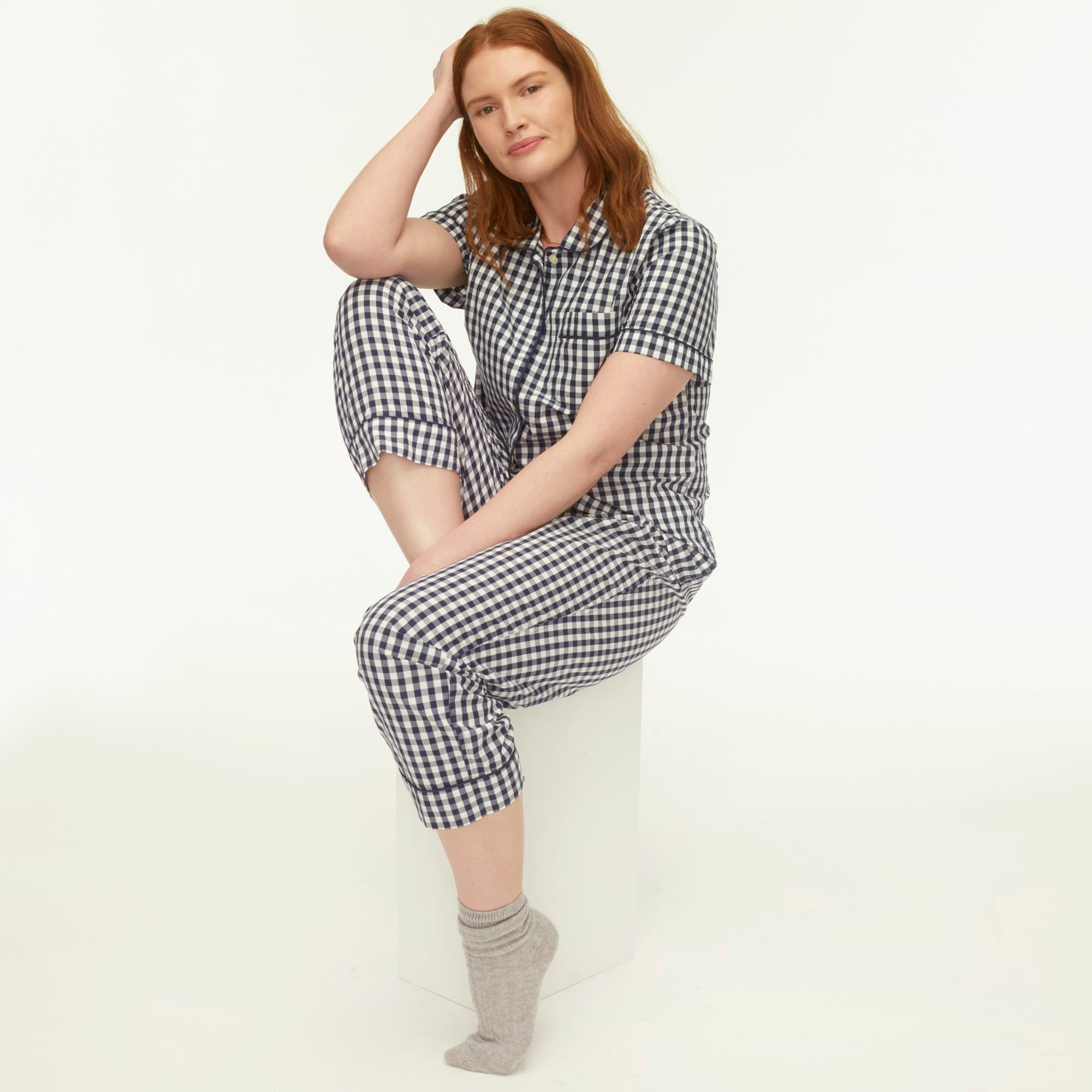 5.Relaxed lounge jumpsuit
These newly designed jumpsuits or pajama sets are better for lounge even during the day. They look quite trendy and comfy and are available in vibrant blue color.
So here you have the quirkiest and trendiest collection of pajama sets. They are so enticing you need to have at least one in your wardrobe.