When the heat is sweltering and you just want to go outside for a quick trip, wearing shorts or not is an option. But instead of getting all sweaty. Wearing a light summer dress will always make you feel good and relieved in the summer heat. This Summer you have options for a lot of soft dresses, that are quite comfortable with your skin. And the material is very light and smooth. So whether you are planning to spend a day on the beach or an afternoon with friends, or even a romantic summer date. There are a lot of cute and sexy options for you to choose from.
1.Floral Summer Dress
Mini dresses are always a choice for summer dressing. But when we go for a floral, cute yellow dress, it gives us a totally different feminine feeling. Whether they are puffed sleeves or sleeveless dresses. They make you feel fresh to take on a bright summer day. The material is smooth and makes you feel quite comfortable. And especially yellow is my favorite summer color.
2.Maxi Dresses
These dresses have always been our first choice of dresses every year. These light open and breezy dresses, give us a lovely feeling and are quite comfortable to wear. They come in different patterns like plain, floral, polka dots, and even striped. My personal favorite is the polka dots because the style never goes away and you feel quite chic in it if paired with the right accessories.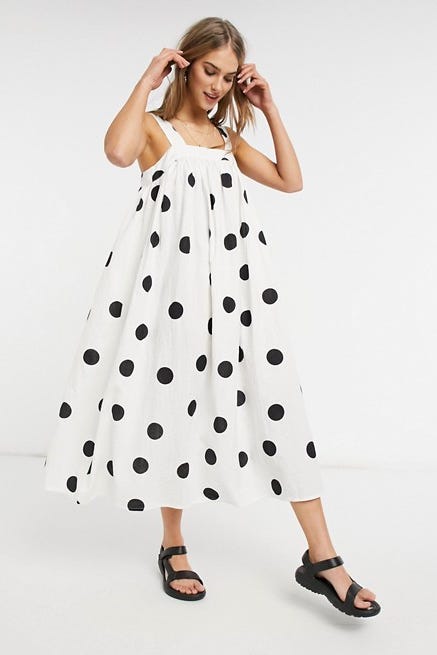 3.Midi Dresses
Showing a little or more skin is a plus in the summer. Midi dresses whether short or long, are a perfect choice for this summer. So, grab your jacket and get ready to rock and roll with a midi dress and some cute sneakers or sandals. Whether they are with thigh slits or a bit plunging neckline. You can also rock it with a pair of boots. So, grab your favorite midi dress at a cool budget and start your summer with a bang. Also available in plus size with pastel colors and look great on any occasion.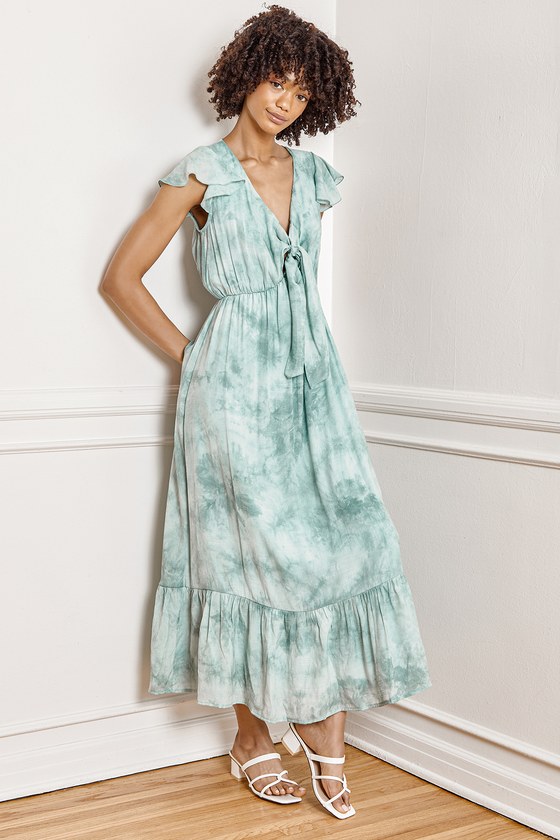 4.Knit Dresses
Perfect for a wonderful summer, these knit dresses are their own style, versatile, and very cozy. They are perfect for those women who don't want a very tight-fitting but still want to feel sexy on a hot summer day. They come in different styles and patterns right from simple A-line dresses to plain or polka dots dress. You have a vast choice in these dresses and they are a must this summer.
5.Baby Doll Dresses
They are a bang this summer and if you have not tried them yet do so, for they are very comfortable and are a perfect summer outfit. They are cute with deep necklines in halter styles, puffed sleeves, that denim swag, and many more. They also have elastic at the back so that the fit is perfect. These two are my personal favorites. As white is the color of summer and you need to have one summer dress in white that gives you a perfect peaceful feeling.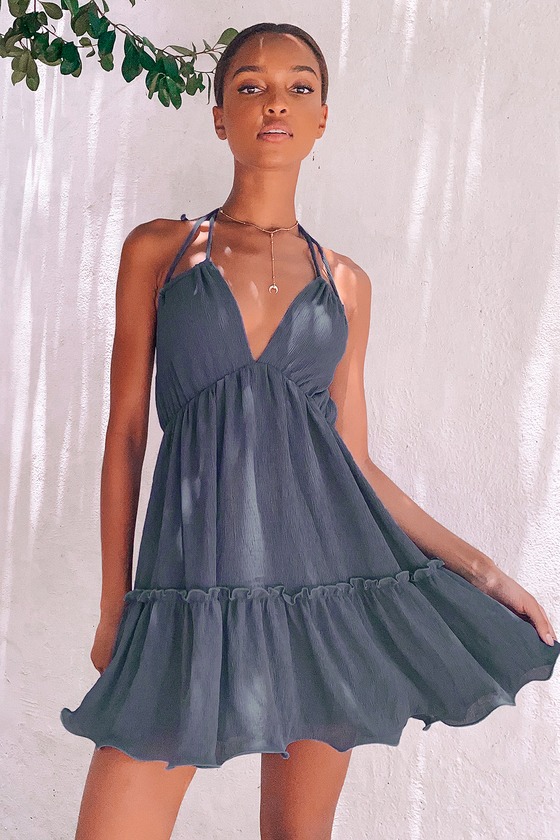 With a lot of options this summer, go and pack your wardrobe with these lovely dresses and that too on a budget.