2023 Hot Summer Fashion Trends
It's time to update your wardrobe and adopt the trendiest styles of 2023 as the vivid hues of spring and summer dazzle the world around you. This season's fashion offers are meant to empower women and inspire their everyday attire, from colorful patterns to bold accessories. This article will walk you through the must-have trends and demonstrate how to easily incorporate them into your everyday looks, whether you're a fashion-forward trendsetter or someone looking for a fresh style update. Prepare to embrace the splendor of the changing seasons and take your personal style to new heights.
Pastel Colors – Soothing and Calm
Bye-bye to the gloomy hues of winter and hello to the lovely, pastel-dominated spring and summer fashion scene of 2023. These delicate hues, which range from violet to mint green, give your clothes a hint of ethereal beauty and tranquillity. For a chic yet feminine professional outfit, choose a pastel-colored blazer and fitted pants. Put on a flowing pastel maxi dress and embrace the whimsy of the seasons for a more laid-back outing.
Still the One Blush Pink Floral Print Satin Maxi Dress
Prints' Power – Playful and Bold
Prints command attention this year and provide several opportunities to highlight your distinctive personality. Be bold with your wardrobe choices by embracing the power of patterns, whether they are giant florals, abstract geometrics, or animal prints. Combine a printed shirt with tailored shorts and accessorize with bold earrings for a stylish yet easygoing appearance. For a daring ensemble, mix prints like stripes and polka dots or florals and animal motifs. Remember that wearing these striking combinations successfully requires confidence.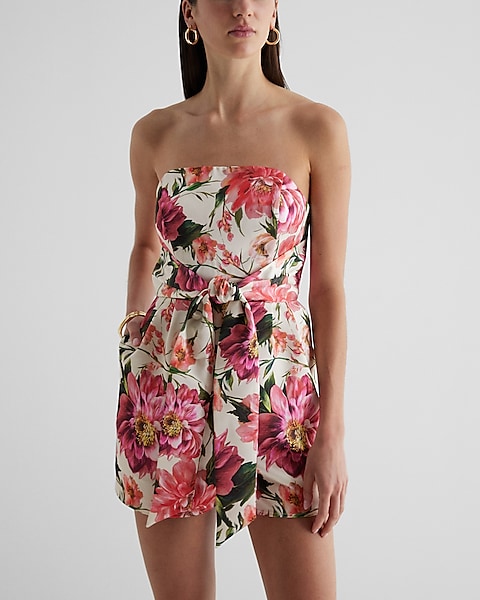 loral Strapless Tie Waist Romper
Ethical Fashion
Embrace sustainable fashion while being current in 2023 with your wardrobe. Making ethical fashion decisions is now simpler than ever thanks to the growing popularity of environmentally friendly materials and ethical manufacturing techniques. Look for companies that place a high priority on sustainability and provide clothing produced from recycled materials, organic cotton, and low-impact colors. Consider making an investment in timeless, adaptable pieces to cut down on the need for frequent purchases. By making thoughtful decisions, you not only improve your personal style but also help the environment.
Statement Accoutrements – Shine and Sparkle
Add a splash of glitz to your everyday looks with glittering accessories to elevate your ensembles. Statement earrings with crystals, pearls, or striking geometric patterns will be fashionable in 2023. For an immediate style update, wear them with jeans and a basic white T-shirt. To give your outfits a little mystery and flair, choose big sunglasses with tinted lenses. Never underestimate the power of the belt; it may define your waist and provide an unflattering look to an oversized dress.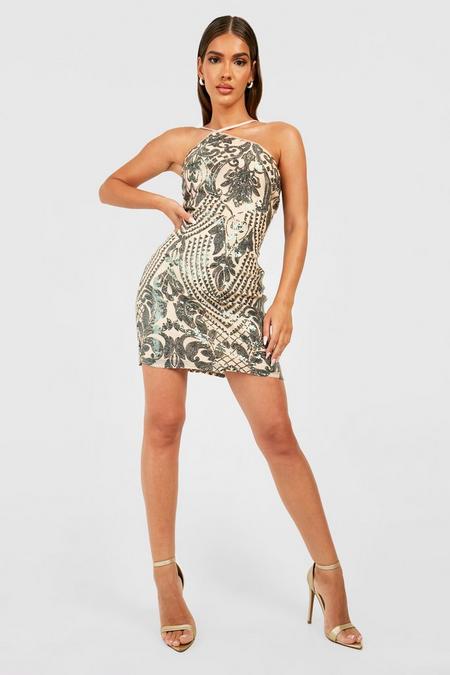 SEQUIN DAMASK STRAPPY ASYMMETRIC MINI PARTY DRESS
Silhouettes with Flow – Always Chic
This season, airy silhouettes that emphasize femininity and
freedom of movement steal the show with their effortless elegance. Lightweight maxi dresses and skirts made of chiffon or linen radiate a carefree attitude. For a stylish summer look, pair them with block heels or strappy sandals. Choose wide-leg pants and a cropped shirt for a more relaxed look for an outfit that keeps you at ease and makes you look and feel confident.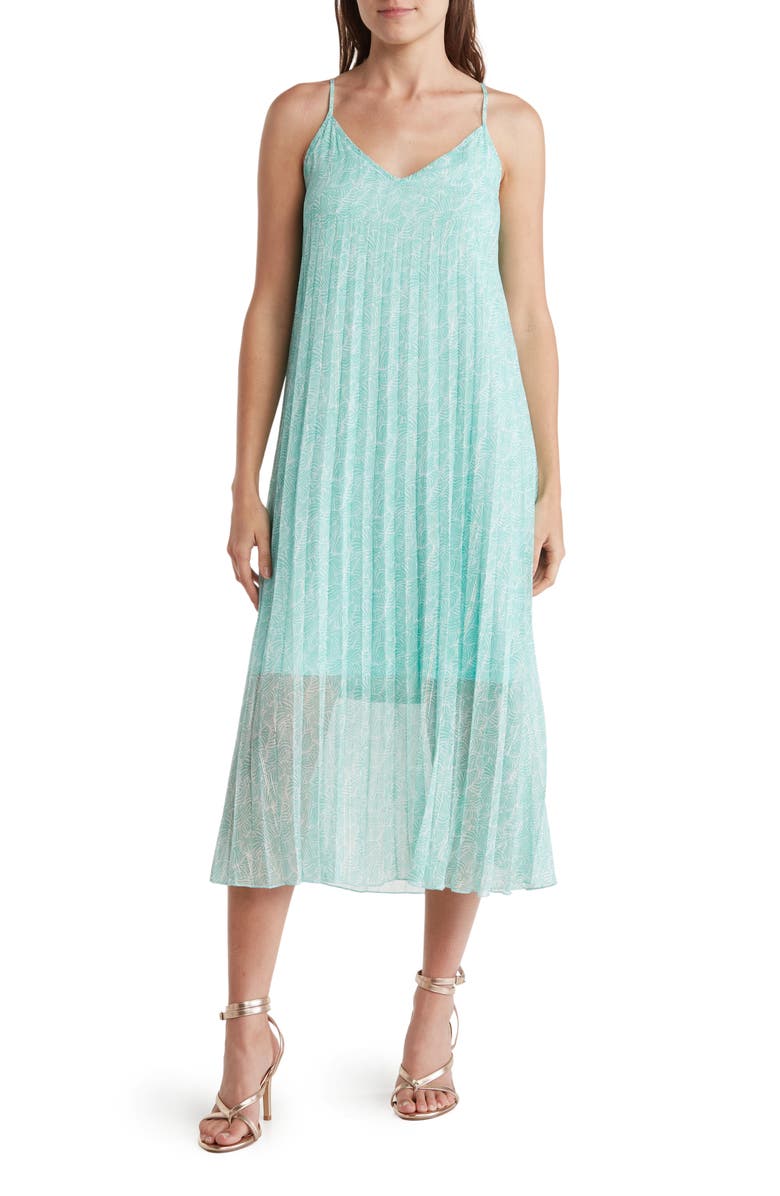 Redefining Athletic Wear for Comfort and Style
The athleisure trend is still developing and successfully fusing comfort and style. Accept athleisure items with surprising elements in 2023, such as stylish joggers worn with tailored blazers or athletic footwear coupled with a flowing sundress. The secret is to strike a balance between the informal and the formal, creating a sporty-chic mix that will transport you easily from morning yoga sessions to brunch with friends.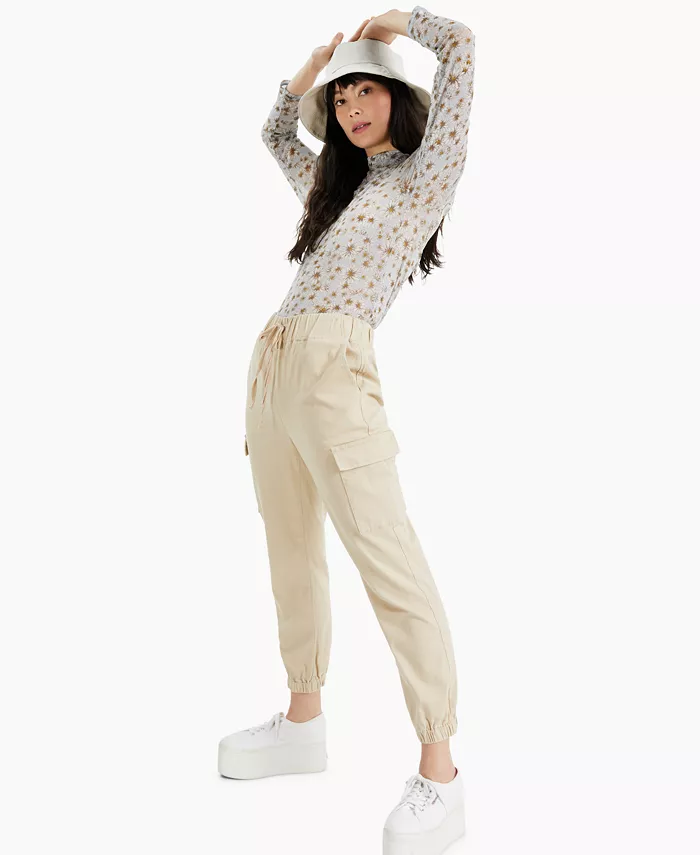 Juniors' High-Waisted Pull-On Utility Jogger Pants
Remember to embrace the trends that fit your particular style and give you confidence as you set off on your fashion adventure during the spring and summer of 2023. Your daily outfits will be inspired by the pastel color scheme, fun designs, eco-friendly clothing options, striking accessories, fluid silhouettes, and reimagined athleisure. Have fun combining them to create looks that express your own individuality. Remember that fashion is a form of self-expression, and these trends are your ticket to an amazing and fashionable season to come.