The shape of the heart is one of the most common and feminine designs that you can wear as an accessory. If you've watched the movie "Titanic," you would remember that the heart of the ocean is a gigantic and sparkling Hope diamond that's worth millions of dollars.
Of course, you don't need to spend this much to enjoy the beauty of a heart-shaped necklace. You can find cheap, affordable and expensive heart-shaped necklaces that are all eye-catching.
Depending on your budget, here are heart shape necklace collections you should check out:
Budget-Friendly Heart Shape Necklaces
Add some personality to your look by accessorizing with a heart charm necklace that looks unique and classy.
You can wear this Forever 21 heart shape necklace with any of your plain-colored top and slacks for a business casual look.
Another heart-shaped chain necklace that doesn't look cheap is this Rhinestone Heart Pendant Necklace with gold chains connecting it. It's a stylish and classy necklace that will surely make your wallet happy.
Gold Heart Necklaces
If you want a keepsake for the next generation, Sophie Buhai's necklace features a stunning solid gold heart and 16.25″ length.
The sweet and simplistic design makes it a timeless piece of jewelry that's worth including in your jewelry collection.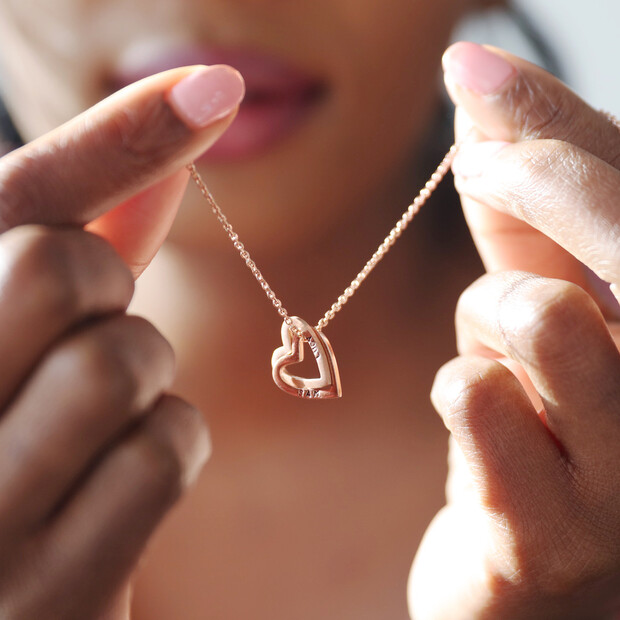 A little less expensive than the Sophie Buhai heart pendant necklace, Macy's Crystal Heart 18″ Pendant necklace features a double heart design to focus on the crystal pendant. It has 10k gold which is definitely sturdier than higher quantities of gold but still maintains its beauty.
It's a beautiful piece of jewelry that you can wear casually because of its sophisticated design.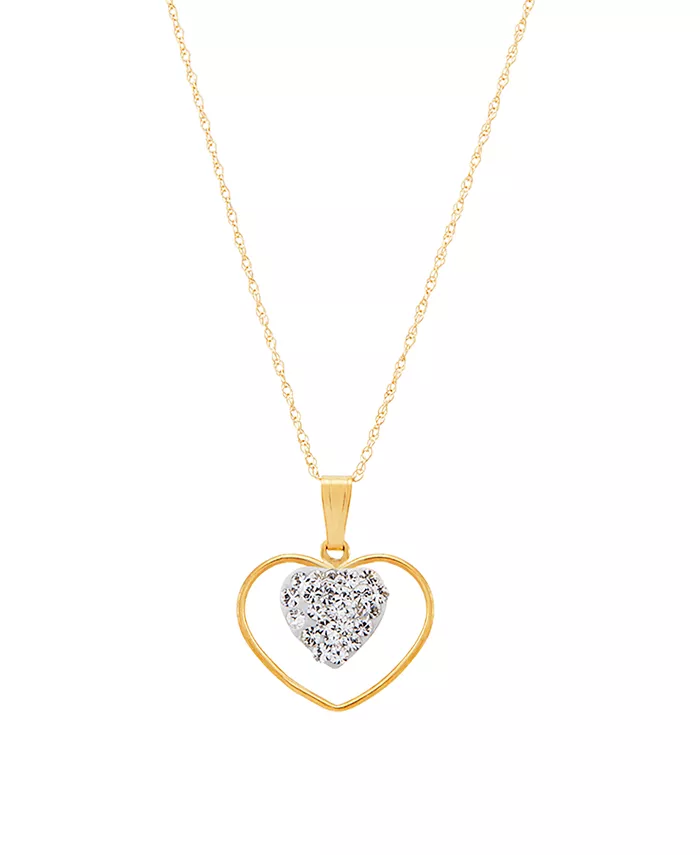 Silver and Stainless Heart Necklaces
The heart knows what it wants, and feelings are tighter than what the world says. A part of the EFFY collection of Macy's, this diamond heart cluster features an 18″ pendant necklace in sterling silver with a little bit of 18k gold. Its rope design on the chain and outside the heart gives it a vintage vibe.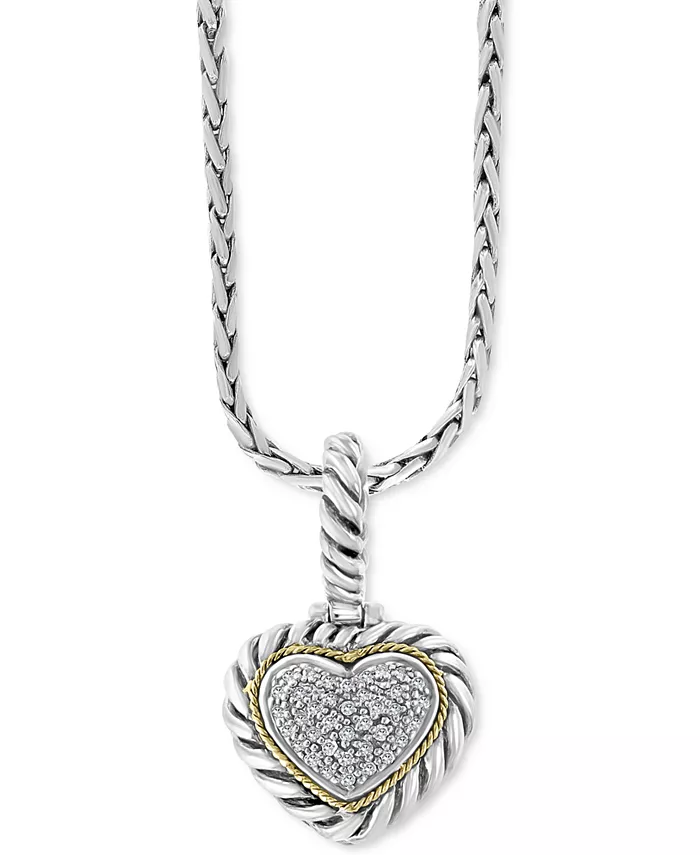 Commemorative Heart Shape Necklaces
Commemorative heart shape necklaces are so popular due to their sentimental value. It's one way of keeping a loved one close to your heart.
The Little Keepsake Company offers many heart shape necklaces to help you be with your family and friends even when they're so far away.
Their heart locket necklace is beautiful jewelry for you to store the image and memories of your loved ones.
At the same time, their sterling silver paw print heart necklace is a tear-jerking piece of jewelry that will always remind you of your current or past pets that you've cherished deeply.
Luxurious Diamond Heart Necklaces
Quite similar to the "Heart of the Ocean," Jared's heart necklace features a heart-cut natural amethyst with diamonds surrounding it. It's an excellent gift for a remarkable woman in your life and definitely worth the bucks.
No matter the price, if you love the design of the heart necklace, you will surely wear it with almost any of your clothes. Moreover, these heart necklaces have timeless designs, so you can wear them for a long time and even pass them to your descendants.