Winter is still in, and what better way to keep warm than wearing a couple of the best and most stylish scarves? Contrary to what many people think, winter is a great time to express your personality through appropriate layering and accessorizing. A scarf is one of the must-have clothing items to have during winter. Not only does it help you to stay stylish, but it also keeps your neck warm and makes you feel cozy and comfortable to be out during the cold weather.
Not all scarves can keep you from feeling that chilly winter air, so choosing scarves should be based not only on style but also on quality and fabric. Check out the five best winter scarves that you can bet your money on!
Printed Red Scarf
Winter is when most people are wearing thick layers of jackets and sweaters, and it can look a bit dull and dreary sometimes. Having a pop of color from a beautiful red printed scarf to give vibrancy to your whole aura. It's also perfect for the holidays, especially for the new year for a hopeful and abundant time in 2021.
Abstract Print Scarf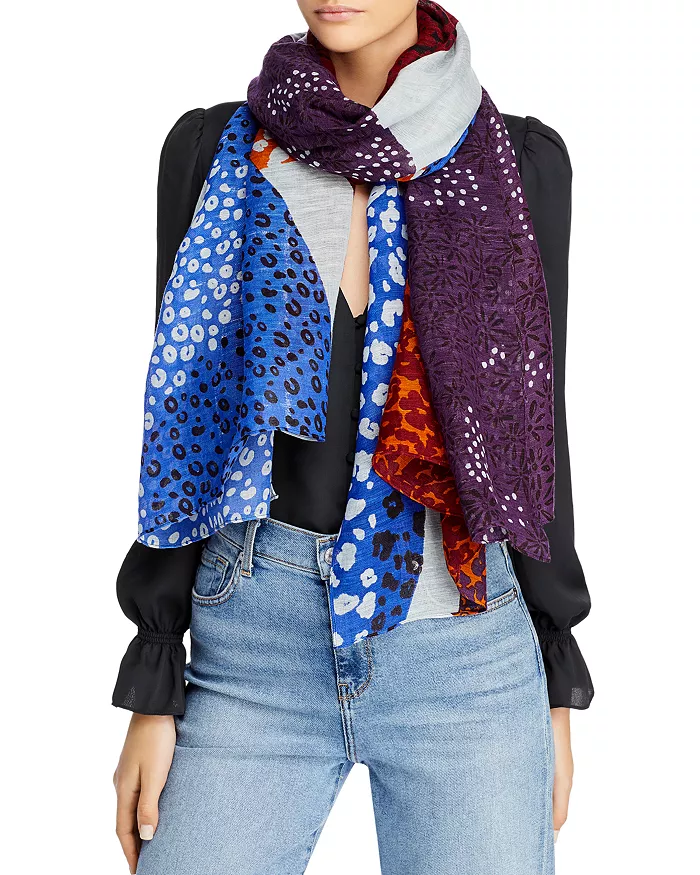 One of the best scarves that you can invest your money in for winter is abstract printed scarves because of the versatile and fun designs. You can also wear it with almost any of your outfit because of the different colors and patterns. You can find this type of scarf at Bloomingdales or any of your favorite online shopping stores! Make sure to invest in scarves with great fabric that can help keep you warm.
Splice-Square Silk Scarf
If you want something more minimalist but still have cool prints, you can choose a splice square silk scarf with a map or cool images in neutral colors like black, white, or brown for a toned-down look. It has a lovely pattern that's both unique and classy. You can get this at just under $100! For a purely silk scarf, this is a great price!
Padded Scarf
Looking at this scarf, you probably have an idea already on why it's one of the best winter scarves you can get. It has soft padding with down and feather fillings perfect for the chilly weather. Compared to regular fabrics, a padded scarf will keep you warm just like your comforter would!
It has a light gray-green color that can be paired with your winter outfits. You can easily keep it in place under your neck with the slit fastening it has in the middle. Your body will indeed thank you for the cozy and warm scarf!
Long Knit Scarf
For a light yet thick scarf, a long knit scarf will keep you warm and looking wonderfully stylish. The great thing about knit scarves is that you can choose how thick the fabric can be depending on your area's weather.
Ensure that choose a lightweight but well-made knit scarf to keep you from freezing. A long knit scarf can also make you slimmer or look smaller since most long knit scarf tends to be bigger than your upper torso. It's an excellent investment that you can wear during fall as well! You can never spend too much money on comfort.
These scarves will keep you chic and comfortable not just during winter but throughout the year! You can even use most of these as headwrap and mask to keep you from any virus. Just ensure you're wearing it properly and wear a medically-approved mask inside! Don't keep those coins to yourself, and don't hesitate to spare the extra bucks for a high-quality scarf that you can keep for years or so!