Cleansing is the best way to keep your face makeup and oil-free. At the end of the day, when you decide to take a break, you need all your makeup as well as dirty away from your face. Using a cleansing brush will make sure that your face is clean and you are ready for your beauty sleep. Here are some facial cleansing instruments that women use all the time to keep their pores clean.
1.Olay Regenerist Facial cleanser brush
Olay Regenerist faces cleansing device is a type of facial cleansing brush that not only removes make-up very efficiently but also nourishes your open pores and provides for your skin a healthier and deeper clean every time you use it. It comes with two cleansing stages, the first stage is for the regular make-up wash which can be utilized for daily usage and the second stage is for the deeper cleansing, it exfoliates and provides a deeper cleanse for your skin.
2.PMD clean pro
PMD clean pro again is an effective alternative to a cleansing brush that is more importantly known for its excellent results in nurturing your skin for a better glow and a healthy lifting away from the dirt and impurities of daily life. It efficiently is proven to be not only a good option for cleansing but also for maintenance, its anti-aging benefits are the talk of the town of the recent times and are one of the most important features of the brush, it provides with an active warmth heat therapy massager that is great for your pores and exemplifies your skin-health.
3.FOREO Luna 2 Spa Massager
Foreo Luna 2 comes with a soft silicone bristle design that is both healthy and effective for your skin. Facial massagers are mainly engineered to take care of the dampness of the skin pores but this excellent bristle design also is designed to be very effective for removing bacteria and microbial from your face that was likely stuck to you through the day's dirt and rising pollution levels in the city. City girls, mainly this product is for you, to fight the daily war with the dirt and pollution our skin becomes used to aggressive techniques of cleansing but this soft and efficiently designed product will bring back to your skin the glow it used to have when you were a child.
4.ZAQ cleansing brush
ZAQ cleansing brush is a universal tool for taking care of your skin, unlike the facial cleansing brushes that we have seen until now, this brush is suitable for all skin types alike. It is engineered to have 5 speeds of corresponding requirements that suit all different skin types. Its battery life and its universality have made it clear for us that this product was designed to make our skins and our lives easier the minute we start using it. Girls! We definitely have a winner in a skincare routine, it's YOU ALL!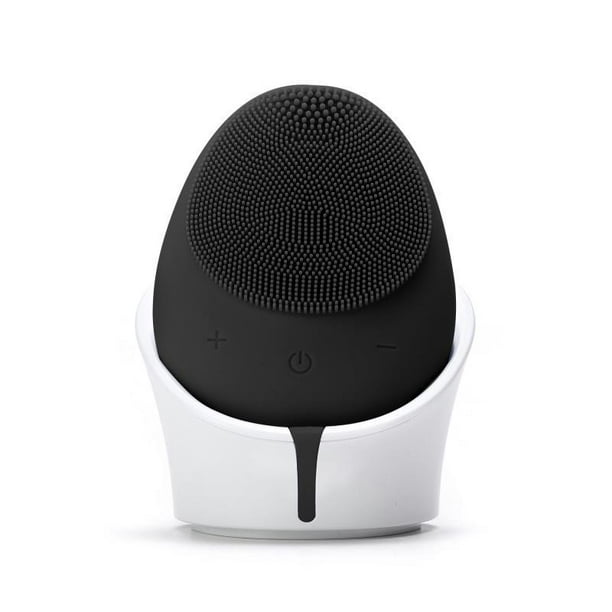 5.Shiseido massage brush
Like a perfect massager brush, this product is a mixture of soft bristles and silicone cushions, which is not just tone and cleanse your skin but also to moisturize and take care of it. A brush that does it all, takes care of your dampness, your texture, and toning of your skin muscles. Ladies, the king of comfort for your skin is here, what are you waiting for? Bring home the new and technologically upgraded home massager brush by Shiseido today and start taking care of that beautiful skin of yours!
Go and get your face massager and cleansing brush and check out the difference on your skin.