As we've said time and time again, Middleton did, in fact, have a life before Duchess-dom, and in college, it was full of classes, 8 a.m. breakfast at the dining hall, and art. Lots of art.
Alright, it's true that the University of St. Andrews was where she met her future husband, but it's also where she grew into her own person, spending time in photography classes and hanging out with friends. And for the first year she was a student, that friend group included her non-romantic pal Prince William.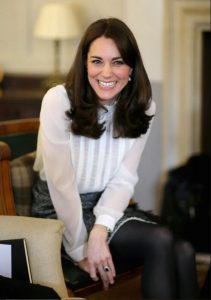 The two future lovebirds started off strictly in the friend zone, but it reportedly wasn't until Middleton starred in a charity fashion show that things started to take a turn toward romance. Her catwalk outfit? A $40 "dress" that we might argue is just some see-through fabric over a black bra and underwear set. See exhibit A below.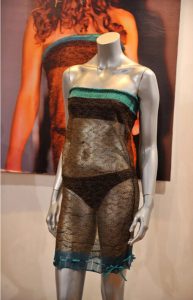 Yes, the Duchess of Cambridge really did wear this (and there are photos). It's a far cry from her current fashion favorites, but it left William seeing much more of her than he intended.
"As the story goes, William paid some $275 to score a front row seat at the annual Don't Walk charity fashion show on Mar. 27, 2002. And Kate was tapped to model a see-through dress — crafted by designer Charlotte Todd for roughly $40— and a black bra and underwear set," E! News reported.
"As she made her way down the runway in St. Andrews Bay Hotel, William was stunned, reportedly turning to pal Fergus Boyd and whispering, "Wow, Fergus, Kate's hot!""